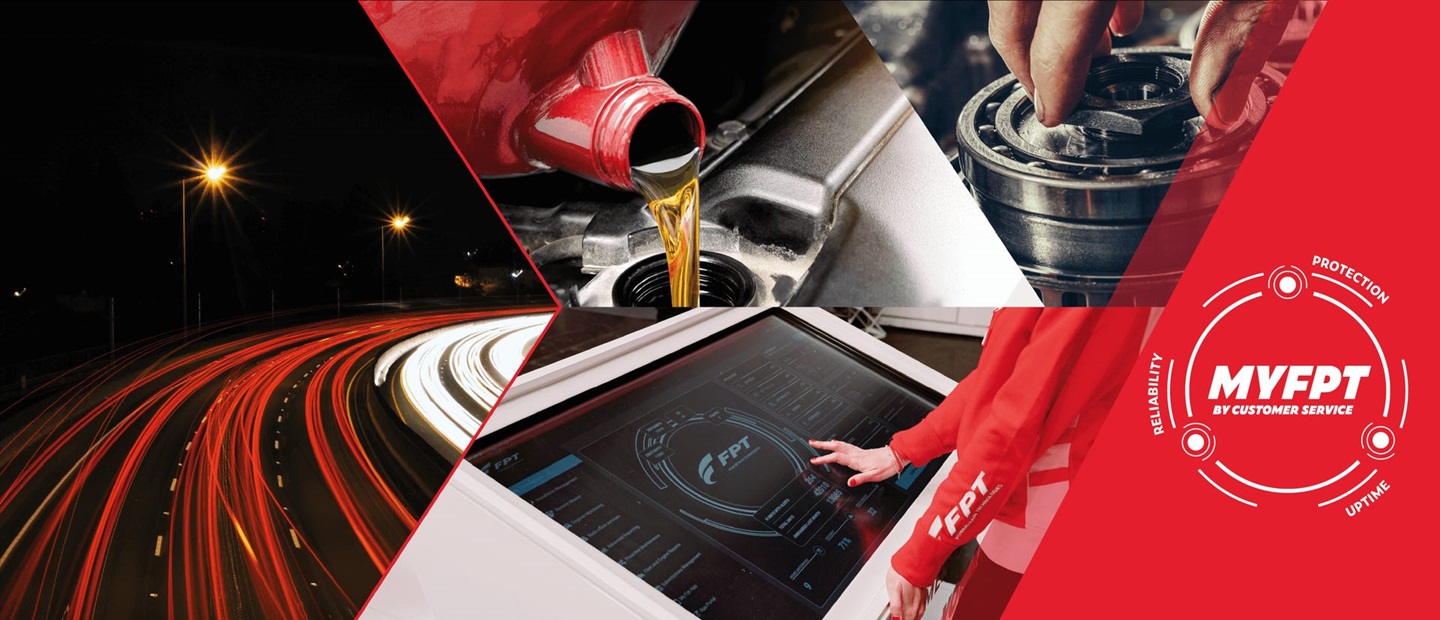 My FPT by Customer Service.
You ask for the best. We make it happen.
A set of solutions to drive you throughout the entire engine life cycle, improving its performance and optimising the repair and assistance processes.
MY FPT IS HUMAN. TECHNO-LOGICALLY HUMAN.
My FPT is now simpler, faster, closer.
Technology has changed our lives, our relationships and our perceptions. Providing quality services obviously means offering high-tech utilities and innovative tools that enhance our experience.
But it is also about human dynamics. We believe that a deep understanding of the clients, an honest interaction with them and the full availability of our team can really make a difference. Things that no technology could do for us.

We work together with our customers to provide tailor-made solutions to maximize engine performance and durability.
Discover the main benefits:
High quality Genuine Parts
Tailor-made solutions
Monitor engine performance in real time
Extended Warranty
The three main pillars of our approach:
PROTECTION: Everything we can do to make you feel safe
RELIABILITY: A deep understanding and the full availability of our team
UPTIME: Exactly what you need, when and where you need it
Do you want to know more?