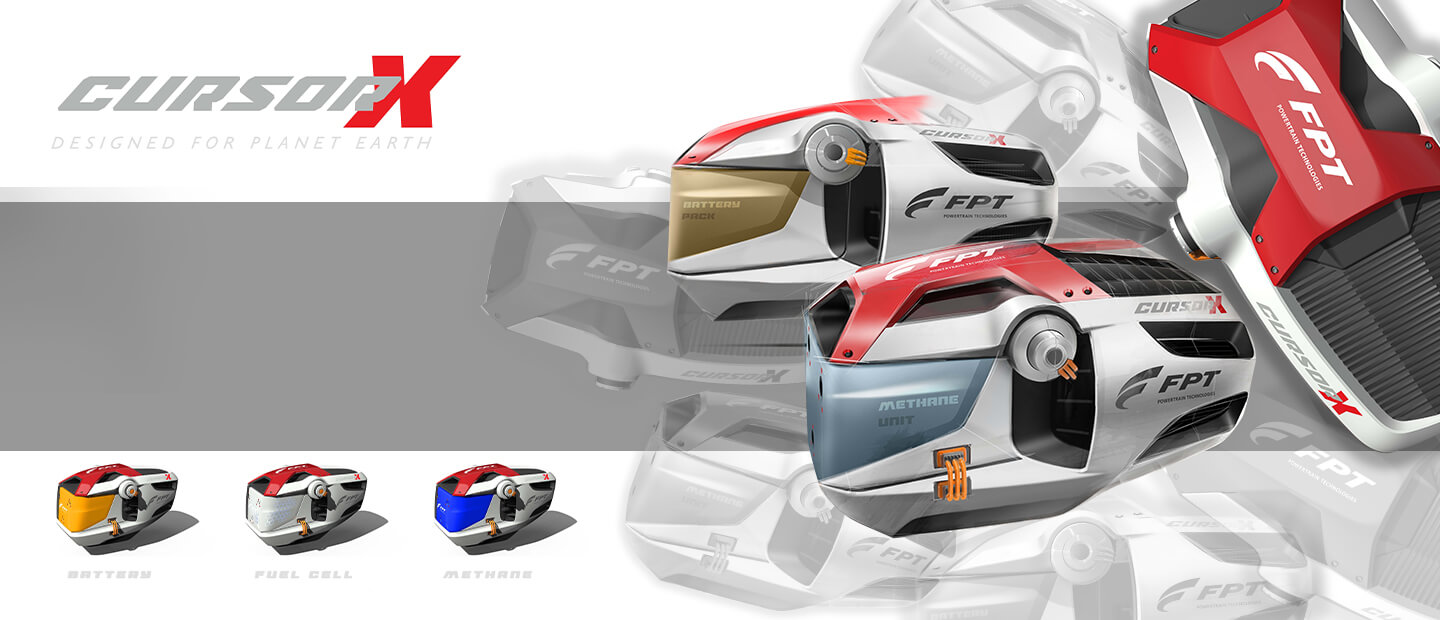 ALTERNATIVE PROPULSIONS
Thanks to its experience, know-how and advanced R&D centers, FPT Industrial is developing alternative and sustainable powertrain solutions to meet its customers' current and future business needs pursuing the decarbonization goal, leading the way in the energy transition and reducing global emissions.
Being at the forefront of the sustainable engines sector, FPT Industrial adopts a practical yet future-oriented multi-power approach. This means that the Brand is focusing on alternative propulsion research and application of natural gas, biomethane, greener diesel, electric, and hydrogen fuel cells, as well as hybrid solutions.
How to accomplish the significant mission of zero emissions? FPT Industrial is focusing on innovative engine solutions designing alternative powertrain for on-road, off-road, marine and power generation segments, with power output from 55 up to 735 kW.
Natural gas is one of the most eco-friendly fuels for internal combustion engines. It improves air quality significantly, reducing pollutants; it mitigates global warming by significantly reducing CO2 and other greenhouse gas emissions, and it also lowers acoustic pollution by reducing engine noise: a bio-gas-powered vehicle eliminates emissions while providing incredibly effective noise reduction.
The methane-powered solutions represent an effective fuel alternative for sustainability purposes: these eco-benefits come together with a competitive TCO – thanks to the proven reliability and fuel economy of our stoichiometric technology.
Our natural gas engines can deliver the same torque output, and therefore the same performance, as diesel. FPT Industrial offers today the widest natural gas engine range in the on-road and off-road markets, offering solutions from 136 to 460 hp for light, medium, and heavy vehicles in the on-road segment, and from 55 to 172 kW for off-road machinery.
The F1, F28, NEF and Cursor engines can be fueled by natural gas in its compressed (CNG) and liquefied (LNG) forms.
All our engines can run on biomethane, a renewable and carbon neutral fuel that reduces net CO2 emissions to zero and is one of the best powertrain alternatives to diesel fuel.
OUR INNOVATION TIMELINE
FPT Industrial has innovation in its DNA and has always been a pioneer of new solutions. Below is a timeline with the brand's major milestones.
Do you want to know more?
Download our Stage V line up