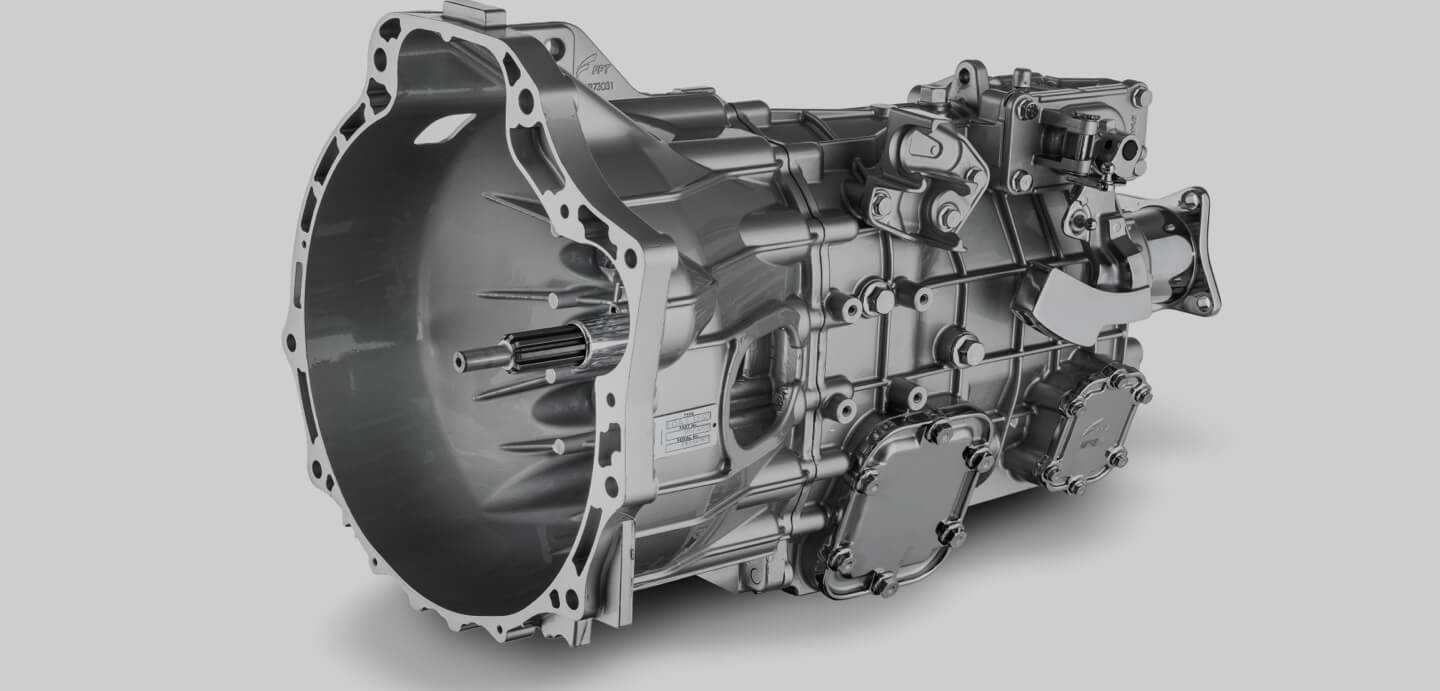 TRANSMISSIONS
​
FPT Transmissions: complete offer of powertrain solutions
To satisfy a complete offer of powertrain solutions for On-Road market, FPT develops and manufactures high performance manual transmissions for light commercial vehicles and minibuses.
Comfort and efficiency are the key points
Transmission products for light commercial vehicles are designed and engineered to optimize the complete powertrain by our single-reduction rear axles for the 2.3 and 3-liter F1 series engines. The new FT50.6 6-speed longitudinal manual transmission w/input torque 300 to 500 Nm is characterized by low weight, high sturdiness and gear shifting comfort, thanks to the latest generation of synchronizers and gears. ​PTO always available for end users flexibility for different applications