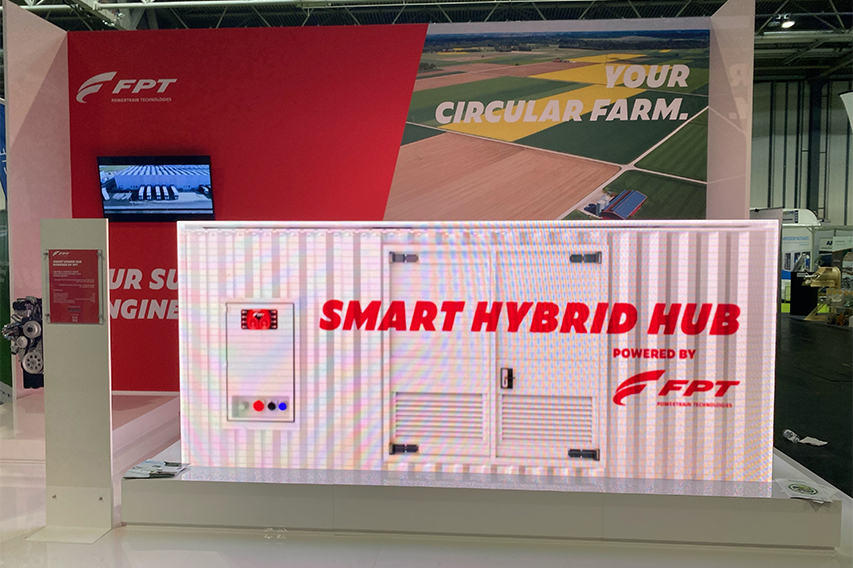 ZERO WASTE. ZERO EMISSIONS. AND MASSES OF ENERGY. WITH FPT INDUSTRIAL, FARMS ALSO PRODUCE KILOWATTS
World Biogas Expo 2022, the world's biggest biogas industry show, provided the backdrop for the presentation of the Smart Hybrid Hub, the world's first variable speed low-pressure natural gas, hybrid, multi-mode genset concept, designed throughout by FPT Industrial. An inspired, practical solution which enables farms to become independent in energy. How? Thanks to the first variable speed low-pressure F28 engine for power generation, entirely fueled by biomethane produced from farm waste and effluent. In practice, the biomethane obtained from waste becomes electricity, which in turn powers the farm's electrical loads. All with zero emissions. The first Smart Hybrid Hub genset prototype is currently undergoing a series of tests at Chynoweth Farm (Truro, Cornwall, UK) with the F28 NG engine fueled by biomethane produced at the farm.

Do you want to stay updated on all the news?