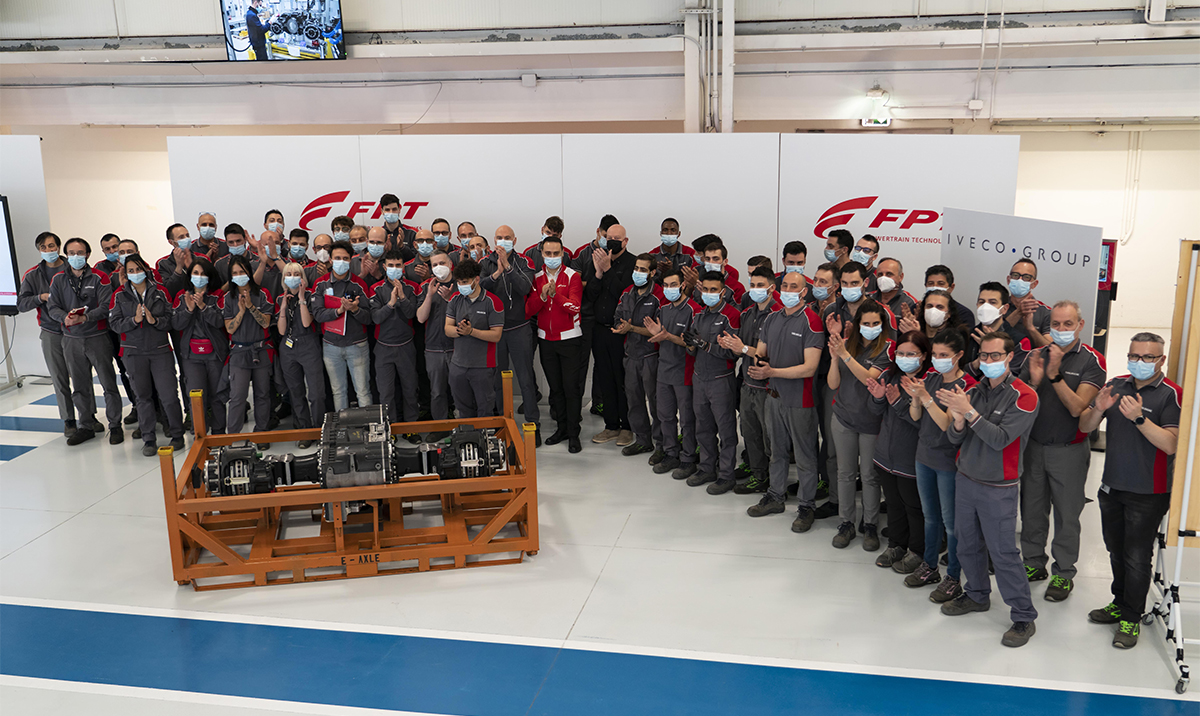 FPT INDUSTRIAL'S E-AXLES FOR THE NIKOLA TRE BATTERY ELECTRIC TRUCK ARE HEADING OFF TO THE USA. ZERO-EMISSIONS HEAVY TRANSPORT IS GETTING EVER CLOSER!
The first integrated electric axles for heavy commercial vehicles have just left the new production lines at the FPT Industrial ePowertrain plant in Turin. Within a few days they will be at the disposal of the Nikola plant in Coolidge, Arizona, for installation in the Nikola Tre class-8 battery electric truck. The delivery of these extraordinary axles, which offer a power output of up to 840 kW/1,140 hp, exceptional efficiency, and the highest levels of sustainability, is a further step towards full operability of zero-emissions heavy transport.
Scheduled for completion by the end of 2022, the Strada Cascinette FPT Industrial plant will occupy 1,500 m2 and will employ up to 200 highly specialized people.

Do you want to stay updated on all the news?