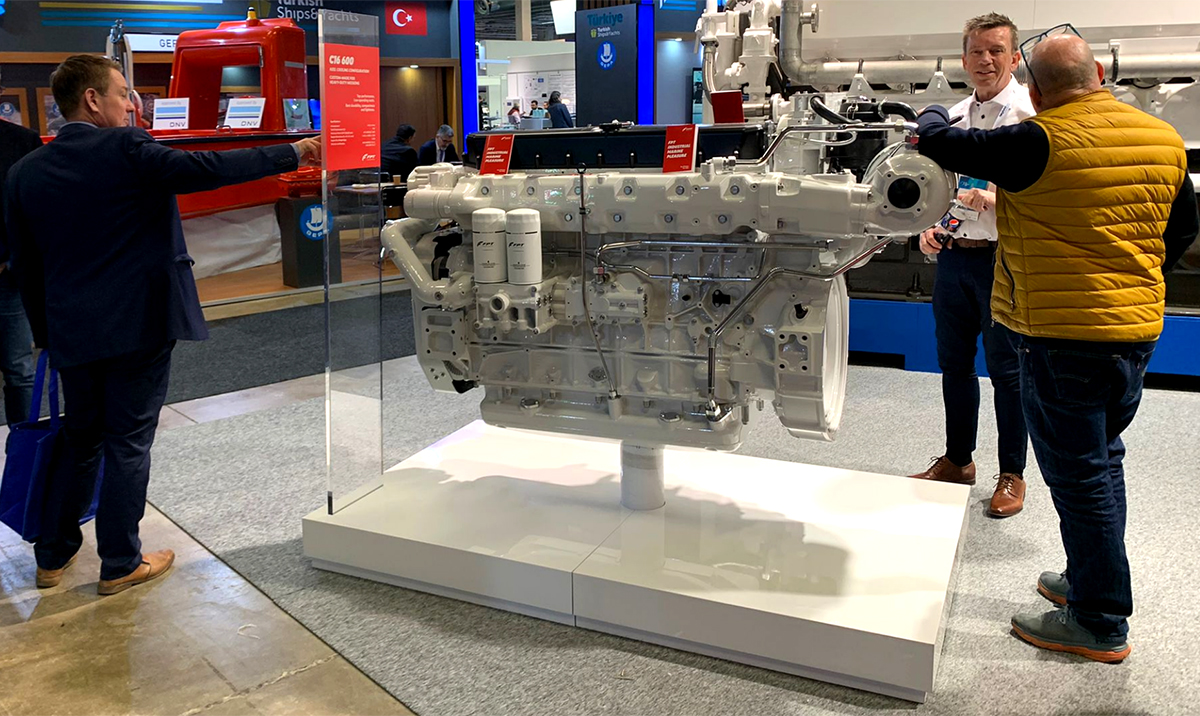 C16 600 KEEL COOLING: FPT INDUSTRIAL OFFERS THE SMARTEST SOLUTION FOR COOLING AND PROTECTING ENGINES EVEN IN SHALLOW WATER
Unveiled for the first time at Nor-Shipping 2022 in Lillestrøm (Oslo, Norway), the C16 600 Keel Cooling model further expands FPT Industrial's range of marine engines dedicated to vessels operating in water which is particularly shallow or muddy. Already successfully used on the N40 250 E, N67 450 N, N67 570 EVO and C90 380 models, the Keel Cooling solution installed along the keel or otherwise incorporated in the hull does not circulate salt water or dirty water inside the engine. This prevents the common problems linked to corrosion and continuous clogging of the filters. Simple, effective and efficient, it is ideal for tugboats, ferries, dredgers and fishing vessels – even high-performance models.

Do you want to stay updated on all the news?