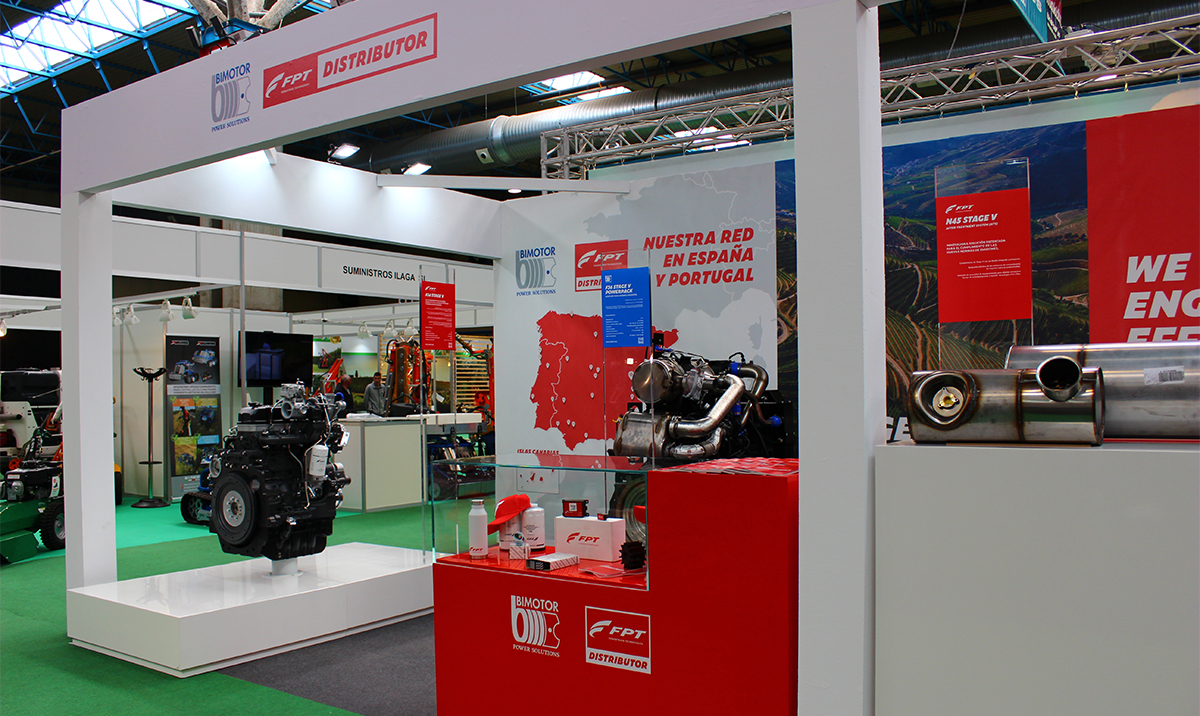 225 TIMES LOWER EMISSIONS THAN 26 YEARS AGO! AT FIMA IN ZARAGOZA, FPT INDUSTRIAL IS THE HEART OF SUSTAINABLE AGRICULTURE
FPT Industrial and its distributor BIMOTOR attended the 42nd edition of FIMA – one of the most important agricultural machinery trade fairs in Europe – in Zaragoza (Spain) from the 26th to the 30th of April. Taking pride of place on the joint stand were the F34 Stage V, N45 Stage V, and F36 PowerPack Stage V agricultural engines offering ultra-high performance and low running costs, along with an entire wall dedicated to the evolution of emissions regulations. Thanks to FPT Industrial engines improvement and Bimotor's advanced technical solutions 225 modern Stage V-powered agricultural machines produce the same quantities of emissions as a single Stage I machine!

Do you want to stay updated on all the news?