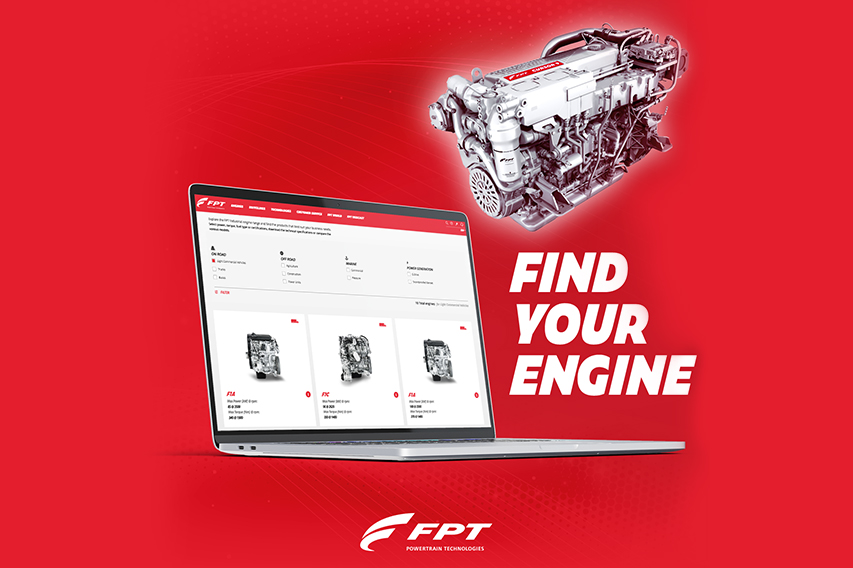 WHICH IS THE RIGHT ENGINE FOR YOU? FINDING OUT IS NOW EASIER THAN EVER ON THE FPT WEBSITE!
The "FIND YOUR ENGINE" page on the FPT Industrial website has been updated with new graphic design and content. It is a fully-fledged interactive shop window which allows users to choose the right engine for their business with complete certainty.
It is possible to explore the complete range, and selecting the power output, torque, fuel type and certifications will generate an immediate shortlist of models which perfectly meet all requirements.
Still undecided? There is also a comparison feature. Want to know more? Download the technical data sheets and request a quotation. It couldn't be any easier or more convenient!
Do you want to stay updated on all the news?