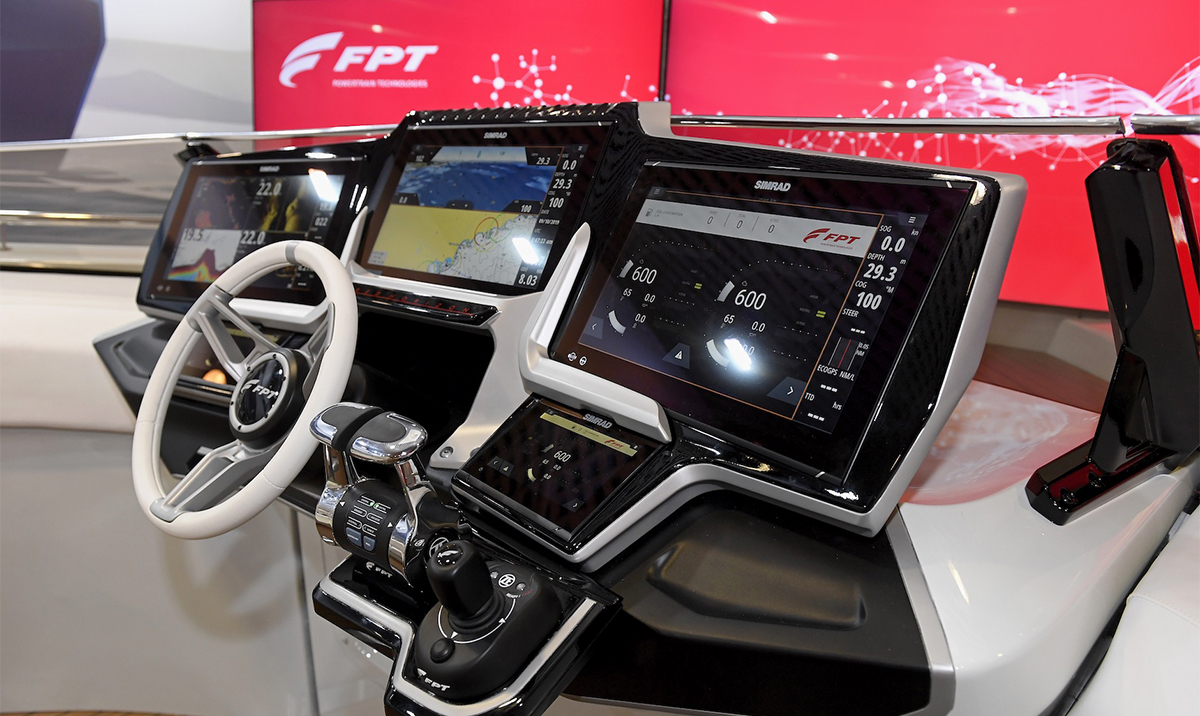 A DOUBLY STYLISH VICTORY FOR FPT INDUSTRIAL RED HORIZON RECEIVES TWO AWARDS
An exclusive environment with a touch of minimalism, inspired by the world of luxury cars and villas, and vintage Italian vessels incorporating the best of marine technology. In other words, Red Horizon, FPT Industrial's marine integrated electronic control and monitoring system. Thanks to a skillful and inimitable mix of high-tech content and style, Red Horizon won two of the most prestigious international design awards: the gold medal at the 2021 New York Product Design Awards, and the 2021 Good Design Award.
Launched in 2019 at the Cannes Yachting Festival and developed in partnership with two leading global companies, ZF and Navico (Simrad), Red Horizon guarantees full navigation control and safety, optimal piloting comfort, and easy handling and mooring.
Do you want to stay updated on all the news?