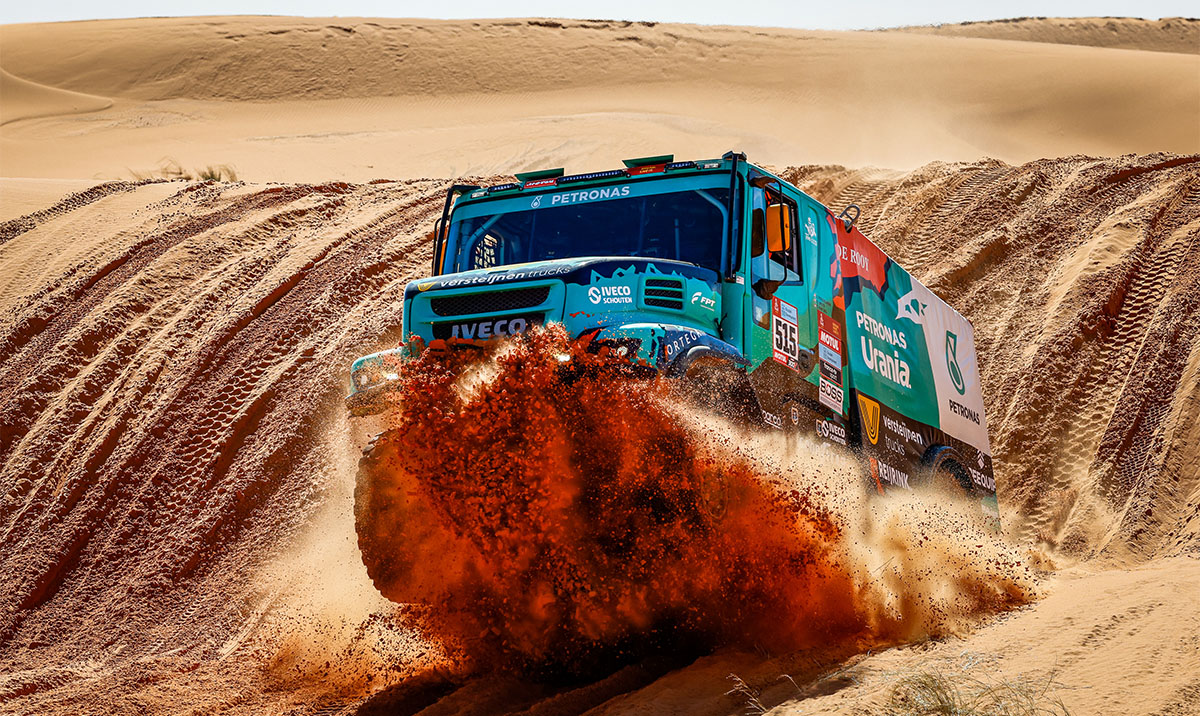 DAKAR 2022. FPT INDUSTRIAL FINISHES ITS TENTH EVENT WITH ALL VEHICLES IN THE TOP TEN!
Finishing the DAKAR Rally is not easy. Having all your team's vehicles cross the finish line and place in the top ten of the final classification is undoubtedly a feat to remember. This is what Team PETRONAS De Rooy IVECO – sponsored and powered by FPT Industrial for the tenth time – achieved, finishing in 5th, 8th and 10th places in the final standings of the 44th running of the most extreme and demanding rally raid in the world, which has just finished in Saudi Arabia.
Powered by the Cursor 13 engines prepared especially at the R&D center in Arbon, Switzerland, the two IVECO Powerstars and one IVECO Trakker made good use of the 1000+ hp and over 500 Nm available to their drivers to conquer the 8,375 km of desert, rocky tracks and canyons featuring in this year's original route. Now the focus returns to the engineers, who will make good use of this extreme experience to further improve our engines for more quotidian adventures!
Do you want to stay updated on all the news?