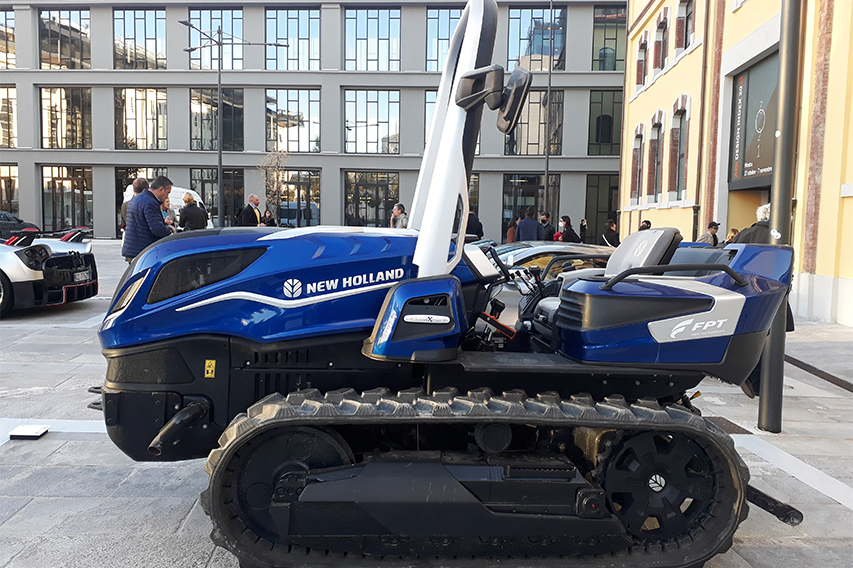 SUSTAINABLE IS BEAUTIFUL! THE BIOMETHANE-POWERED NEW HOLLAND TK4 WITH FPT INDUSTRIAL ENGINE IS AMONGST THE FINALISTS AT THE COMPASSO D'ORO
Established in 1954 and conceived by Gio Ponti, the Compasso d'Oro ADI – Associazione Italiana per il Design Industriale Award is the world's oldest, and above all most respected, design prize. In 2021, out of over 1,000 entries submitted, only 233 products have been selected as finalists. And amongst them is the New Holland TK4 Methane Power zero-emissions biomethane-fueled crawler tractor driven by the FPT Industrial F28 Natural Gas engine.
This incredible achievement has won this masterpiece of style and sustainability, designed by the CNH Industrial Design Center for the Fontanafredda estate, a place in the ADI Design Index, the annual ADI publication containing the finest design to go into production, and it was also displayed in the special exhibition inaugurated on 28 October this year at the Design Museum in Milan.
Do you want to stay updated on all the news?