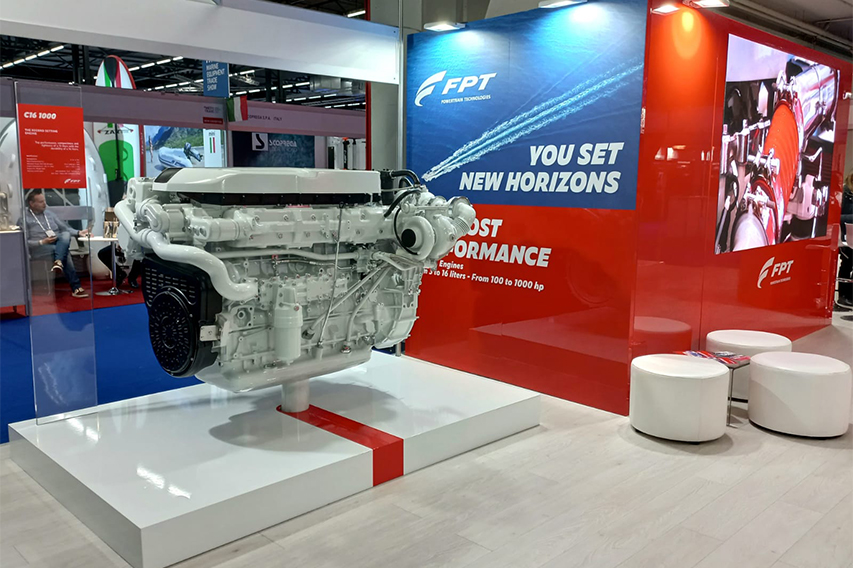 WORLD PREVIEW OF THE NEW FPT C90 170 STAGE V AT THE METSTRADE SHOW IN AMSTERDAM
An exclusive stand for a crucial event and role of main sponsor for the entire exhibition. This summarizes FPT Industrial's involvement at METSTRADE 2021 in Amsterdam, the world's largest leisure marine equipment show, held from 16 to 18 November, both in-person and online on the METSTRADE Connect and TV platform. The stars that drew visitors to the stand included the new C90 170 Stage V, at its first "face-to-face" presentation, the NEF 40 170 Stage V with keel cooling system for engines operating in sandy, silty and shallow waters, and naturally her majesty the C16 1000, the most powerful in the FPT marine range and holder of the world water speed record.
The Red Horizon simulator for on-board telematics and proactive maintenance services, presented in its own special corner, was also a great success.
Do you want to stay updated on all the news?