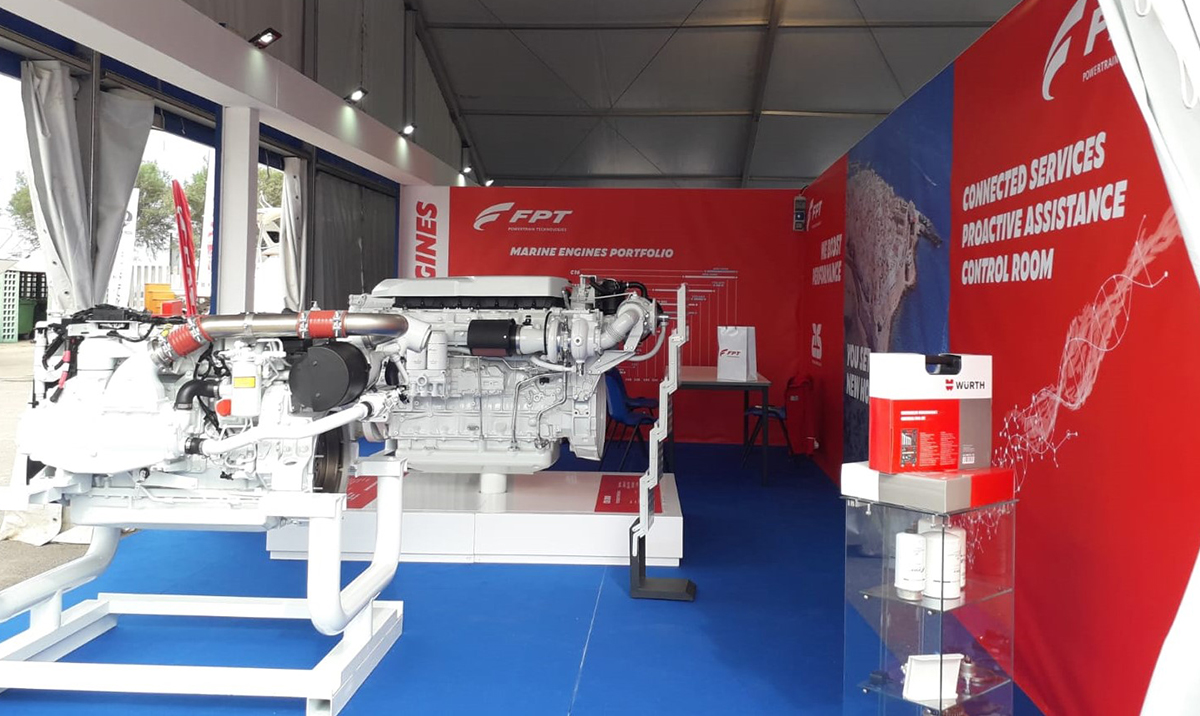 Power on the crest of the wave. FPT Industrial and AS Labruna together at SNIM in Brindisi
FPT Industrial and its distributor AS Labruna participated together in the 17th edition of SNIM – Salone Nautico di Puglia, one of Southern Italy's main nautical trade fairs with over 20,000 square meters of exhibition space and over 250 vessels on display, held in Brindisi in the region of Apulia in two segments: from the 13th to the 17th, and from the 22nd to the 24th of October. The Brand lined up some of the heavy hitters from its complete range of marine engines, including the C16 1000, the C90 650 EVO, the C90 620 and the N40 250, which were all popular with the large crowds. Equal success was met by the area dedicated to AMS services, which in addition to the range of original spare parts, also exhibited the FPT Connect telemetry service which allows continuous remote monitoring and proactive maintenance of all connected engines.

Do you want to stay updated on all the news?