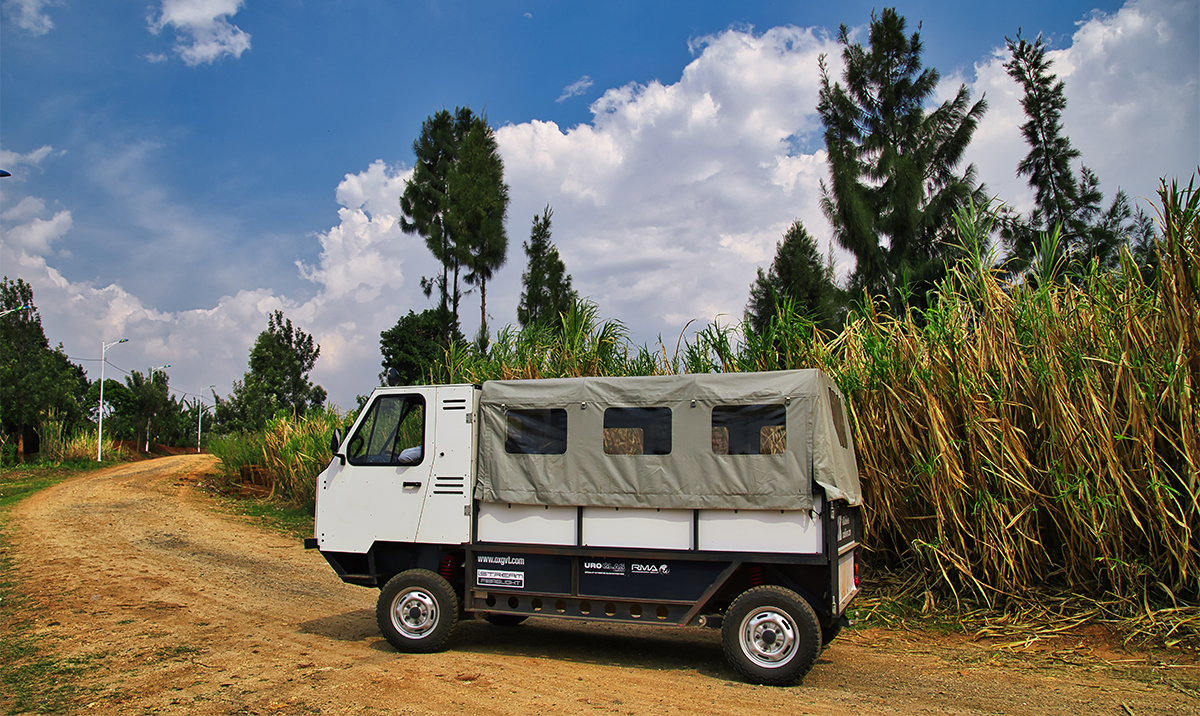 An electric vehicle for developing countries. Potenza Technology and FPT Industrial are partners of the OX EV TRUCK presented during COP 26 in Glasgow
Electric mobility and transport for everyone? For Potenza Technology and FPT Industrial, the answer is a resounding yes! The proof comes through a partnership with British manufacturer OX for the creation of an electric vehicle to facilitate goods transportation in developing countries while lowering both costs and emissions.
The OX EV TRUCK, powered by a battery pack specifically developed by Potenza Technology and FPT Industrial, which will allow for a fully loaded range of over 100 km, was presented on 10 November in a highly prestigious and significant context: Transport Day at COP 26, the United Nations climate change conference which brought around 120 world leaders to Glasgow, Scotland from 31 October to 12 November.
With a cargo payload of 1,800 kg and a volume of 8.8 m3, the OX EV TRUCK is being built in Britain and shipped to its destinations – flat packed in order to optimize logistics – where it will be able to cope with the toughest operating conditions.
The battery pack can be recharged from solar panels, without the use of fossil-fuel based systems, allowing the vehicle to achieve zero emissions at the wheels and significantly reducing the cost of the energy used.
Do you want to stay updated on all the news?