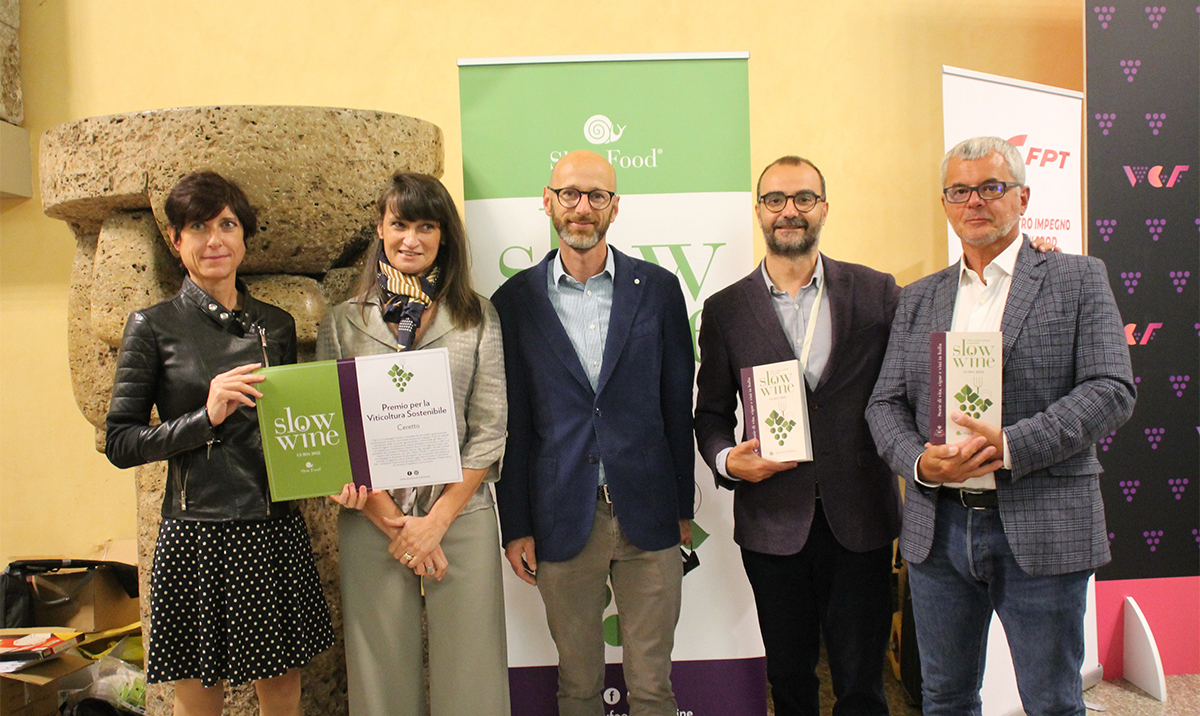 Drinking the health of wine and the environment! FPT Industrial Partners with Slow Wine for the Presentation of the 2022 Guide to Italy's Best Wineries
1,958 wineries, 218 Snail symbols of excellence, 23 new entries, three Awards and three days of meetings and tastings: these are the figures of the presentation of the 12th edition of the Slow Wine Guide, held in Milan from 8 to 10 October, with FPT Industrial in the role of event partner.

This confirmed and extended the Brand's partnership with Slow Food, launched in December 2020 and continued through its participation at Slow Fish 2021 as official partner.The 2022 Slow Wine Guide, which rates 1,958 Italian wine growers, marked the eagerly awaited return of the team's visits to the wineries, a unique feature amongst wine guides, and of the Snails, the symbol awarded to wineries that interpret the values of sensory, territorial and environmental excellence in tune with the Slow Food philosophy.
This year 218 wineries received the coveted Snails, including 23 new entries. During the presentation of the guide, the prize-giving ceremony for the three Slow Wine Awards (lifetime, young wine-maker and sustainable wine-growing) also took place, with the sustainability prize, promoted and sponsored by FPT Industrial, assigned to the Ceretto family of Alba. The event continued on Saturday 9 and Sunday 10 October with Italy's largest ever wine tasting, hosted by Mega Watt Court, also in Milan, with over 1,000 labels belonging to the top-rated wineries featured in the 2022 Slow Wine Guide and the presence of an FPT Industrial corner illustrating its partnership with Slow Food and Slow Wine, as well as the Brand's other initiatives dedicated to all aspects of sustainability.

Do you want to stay updated on all the news?