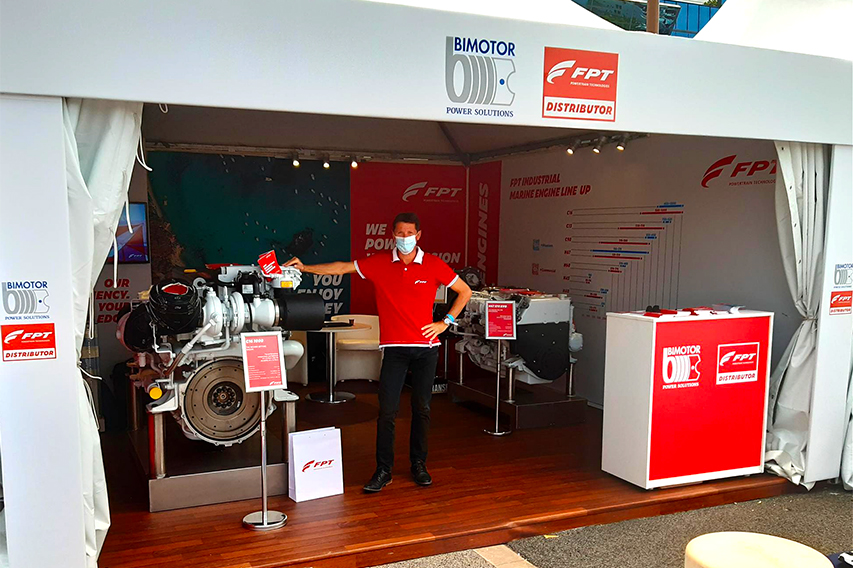 PROACTIVE SERVICE ON THE RED CARPET. FPT INDUSTRIAL WITH BIMOTOR AT THE CANNES YACHTING FESTIVAL
FPT Industrial, with its area distributor BIMOTOR SPA, attended the Cannes Yachting Festival, one of the sector's biggest shows, held in the capital of the Cote d'Azur from 7 to 12 September.
The brand took advantage of this occasion to present, in addition to its marine engine range, its extended warranty program of up to 5 years for its marine engines and to demonstrate the installation of its telematics on two Sundeck craft.
However, the real star of the event was its proactive service, in which its Control Room uses connectivity to monitor marine engines and their performances 24/7, detecting the warning signs of failures well in advance.With the aid of a MyFPT App simulator, visitors to the stand were able to see for themselves how the app would respond in the event of an error within the engine system.
Do you want to stay updated on all the news?