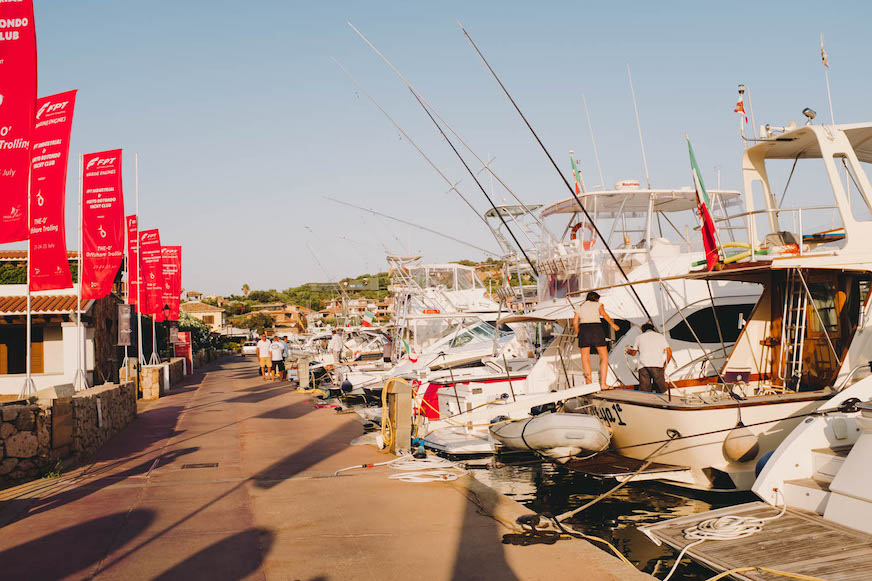 FPT Industrial Partners again with the Porto Rotondo Yacht Club
A long summer, packed with great sporting events. This auspicious premise saw the kick-off of the second season of the partnership between FPT Industrial and the prestigious Porto Rotondo Yacht Club in Sardinia.
Inaugurated in 2020, the partnership this year sees FPT Industrial in its new role as Main Technical Partner, with an even more important and active role in the activities organized by the Yacht Club's Fishing Division.
There are, indeed, three deep-sea catch & release fishing competitions which see the Brand providing support for crews and vessels in competitions which are always exciting and highly technical.
The first, THE-O' Tuna Edition dedicated to the search for record-setting tuna, was held on the 12th and 13th of June with over 80 participants, which rose to more than 100 with over 20 vessels participating in the second scheduled tournament, THE-O' Porto Rotondo Offshore Trolling "Powered by FPT" 2021, the most important and hard-fought deep-sea fishing competition for Mediterranean spearfish.
As with the 2020 edition, this year's event combined the thrill of competitive fishing with scientific research and protection of the marine environment. All of the spearfish caught were, indeed, weighed and released, after being fitted with a satellite tag which allows their migration within the Mediterranean basin to be monitored, providing precious information to the Mediterranean Spearfish Project, founded in 2019 by the partnership between Sea Life Care International, IFGA (International Game Fishing Association) and Stanford University.
This year, commentary was also provided by Guido Meda, the Italian voice of Moto GP, who reported live from the judges' boat as only he knows how on all the most exciting phases of the tournament, conveying the thrill of the biggest catches to everyone following on land and even at home via social media.
The FPT Industrial season of deep-sea fishing events concludes with THE O' Offshore Classic, scheduled from the 23rd to 25th of August. All these competitions involve phases of low-speed travel alternating with sudden acceleration and slow-downs, making them the perfect test bed for our marine engines as they put power, strength, reliability and efficiency to a stern test.
Over the course of the competitions, the entire Porto Rotondo Yacht Club was FPT Industrial branded, including the clubhouse, the marina and the moorings, while a C16 1000 engine, the most powerful in the FPT Industrial marine range and water speed world record holder, was displayed in a customized glass case, just like an artwork.
To experience the excitement of the event, follow this link .
Do you want to stay updated on all the news?