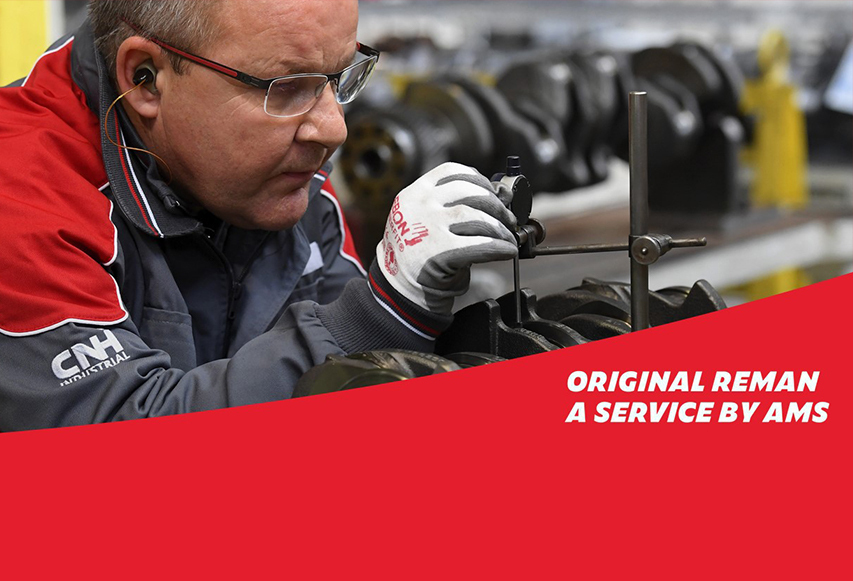 Ecology, economy and efficiency arrive in Brazil. FPT Industrial launches its range of remanufactured engines for agricultural and construction equipment
FPT Industrial announces the arrival in Brazil of the FPT Original Reman range of remanufactured engines for agricultural and construction equipments. From now on, some of the S8000, NEF and Cursor range of engines for the off-road segment will see their lives extended with a complete overhaul, guaranteeing the same performance and quality as a new engine.
FPT Industrial is thus once again taking steps to meet the needs of customers looking for reduced costs, shorter machine downtime and, naturally, the performance and quality of a factory-original engine. This in addition to the fact that not sending an engine off for scrapping means protecting the environment and saving energy: a full overhaul to get an engine running perfectly again uses 80% less energy than manufacturing a new one from scratch.
"With the launch of FPT Reman in Brazil, we have created another solution designed specifically for our customers. Overhauling a complete engine or the Long Block represents a significant saving compared to replacing a complete new engine. What's more, FPT Reman customers have the advantage of a 12-month factory warranty," underlines Isabela Costa, FPT Industrial's head of Reman for the Brazilian market.
During the overhaul, the engines are completely disassembled and 100% of components inspected, with those subject to wear replaced with new parts. They are then painted and tested before installation, using the most recent technology and the strictest engineering standards.
"Our pillars of quality follow the Customer Experience methodology, always with the best solution for the customer in mind. The arrival of the Original Reman range allows us to ensure we can meet the needs of all mission types," confirms the President of FPT Industrial South America, Marco Rangel.
Do you want to stay updated on all the news?