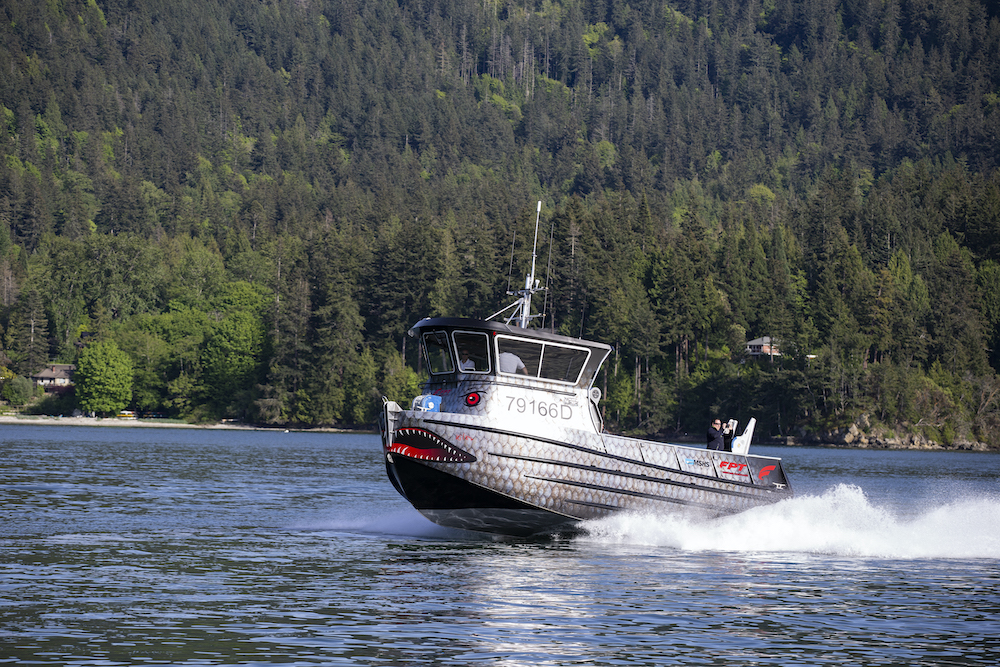 MSHS and Aliotti Enterprises. Spectacular power in Alaska with FPT Industrial
Just launched on the waters of Bristol Bay in Alaska, the world's richest salmon fishing grounds, Killer Salmon is an aluminum fishing boat built by Aliotti Enterprises and powered by two 390kW FPT Industrial N67 570 EVO units. The FPT Industrial North America team cooperated with local dealer Motor-Services Hugo Stamp and Aliotti Enterprises on the development of this new project. The boat has already attracted admiring attention in the waters of the Bering Sea, due to both its exciting performances and the exclusive salmon-scale wrapping on its sides and its super-aggressive prow.
To view it under construction
click here
and to view in action
click here
Do you want to stay updated on all the news?