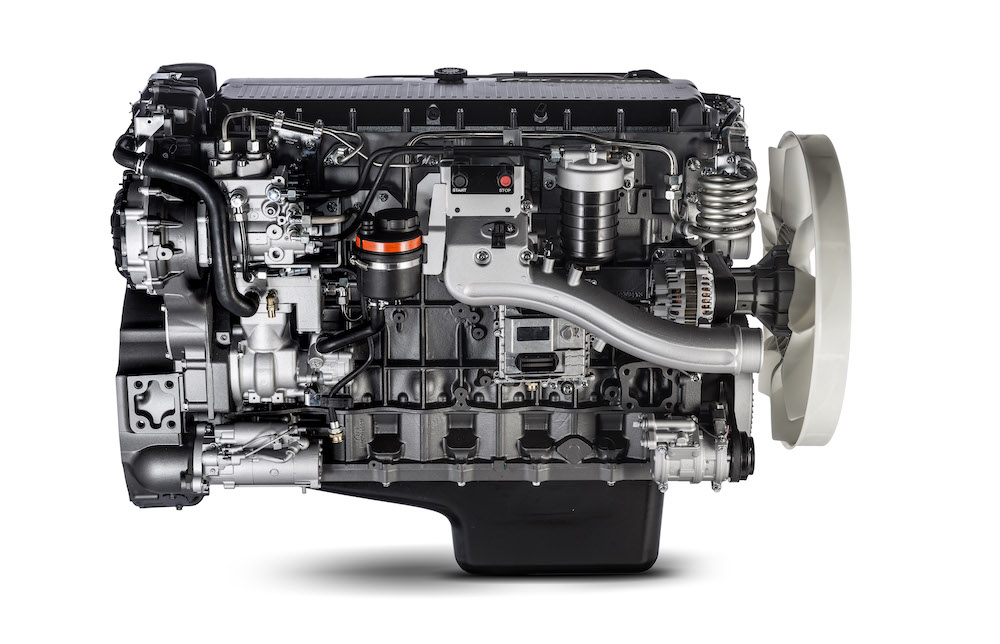 Tough, with a noble heart. The Cursor 13 powers the new IVECO T-WAY heavy-duty truck
The FPT Industrial Cursor 13 engine forms the heart of the new IVECO T-WAY heavy-duty truck for off-road applications. A direct descendent of the legendary TRAKKER, the new quarry and construction vehicle can easily handle the toughest tasks and the most extreme conditions. Unveiled to the dealer network and the international press in a virtual launch on the digital IVECO Live Channel, the new IVECO T-WAY beats all expectations in terms of throughput, load capacity, safety, driving comfort and connectivity. Above all, however, it excels in durability, high performance levels and reliability – characteristics perfectly in tune with the launch campaign's theme: "IVECO T-WAY. TREAT IT BAD".
The IVECO T-WAY guarantees all the power output needed for traction and power take-off (PTO). This comes from the reliability and efficiency of FPT Industrial's 13-liter Cursor engine, capable of developing up to 510 hp – that's 10 hp more than the Trakker. And, for some lighter all-wheel drive configurations, the Cursor 9 engine is also available.
Do you want to stay updated on all the news?