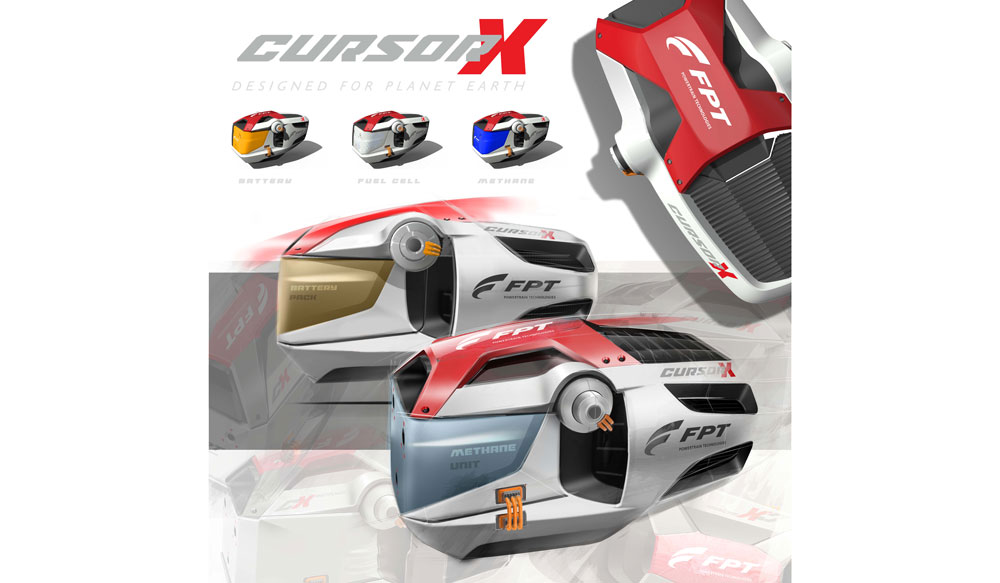 THE POWER OF STYLE! FPT INDUSTRIAL WINS A GOOD DESIGN AWARD 2020
​With Cursor X, the innovative Multi-power, Modular, Multi-application and Mindful engine concept, FPT Industrial earned a prestigious GOOD DESIGN AWARD 2020, the oldest and most famous international recognition created to celebrate excellence in the design field. In fact, it was founded in Chicago in 1950 by Eero Saarinen along with Charles and Ray Earnes. Developed jointly by FPT Industrial Product Development and by the CNH Industrial Design Center, and presented for the first time at Tech Day 2018, the Cursor X represents the way the brand conceives innovation. It is also the first engine concept "designed for Planet Earth".
The 4 Ms that characterize the performance of Cursor X which, after earning a GOOD DESIGN AWARD 2020, could become 5 with the addition of Magnificent, represent 4 technical characteristics certain to influence the architecture, operating logic and operational modes of future engines.
Multi-power – depending on the mission, the engine will be able to use different low environmental impact energy sources, such as Natural Gas, Fuel Cells or Electric Batteries.
Modular – thanks to its size - identical to that of a normal internal combustion engine, Cursor X will be easy to place in any type of vehicle and design.
Multi-application – on-road, off-road and auxiliary systems: Cursor X is capable of providing clean energy for any type of machinery, mission and application.
Mindful – Cursor X is an engine that "learns" and, based on its own operating experiences, it is able to provide information useful for recognizing any faults and anticipating maintenance needs ahead of time.
"This award fills us with pride", says David Wilkie, CNH Industrial Design Center Manager "because it recognizes our 'Leonardian' approach to design: creating innovative projects, never before attempted, able to work perfectly in any field and beautiful to behold. With FPT Industrial, engines finally come out from under the hood so they can be admired for their design as well!"
Egle Panzella, FPT Industrial's Brand Equity, Sustainability, and Heritage manager, echoes the sentiment: "With our 'designed for Planet Earth' engine, we wanted to reiterate more and more our commitment to sustainability. And we did so with an engine capable of running on low or no environmental impact fuels, as well as providing extremely high level performance for any mission."
Since December 2020, Cursor X has been on display at Green Pea in Turin, the first Green Retail Park in the world, of which FPT Industrial is a major partner.
Do you want to stay updated on all the news?