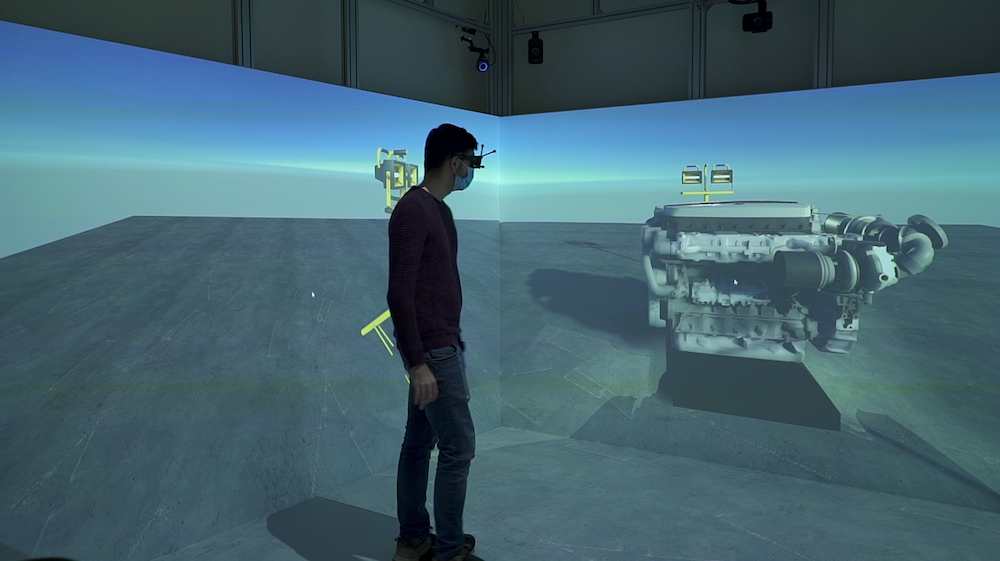 INDUSTRY 4.0? THIS IS WHAT IT IS! FPT INDUSTRIAL PARTNERS WITH MADE
What is Industry 4.0? And, above all, where and how can its technologies be used?
These and many other questions are answered by MADE, Industry 4.0 Competence Center with headquarters in Milan on via Durando 10, at Bovisa. Born out of the synergy of 48 partners, including FPT Industrial, and an investment of €22 million, it is a space dedicated to manufacturing SMEs to accompany them in the digital transformation path with tailored training activities aimed at transferring and implementing technological solutions through concrete projects.
In its 2,500 m2 Training Factory, achieved also with the support of the Ministry for Economic Development, MADE is a platform of resources to bring Italian SMEs into contact with 4.0 technologies, and to assist and support them along the technological transition path.
The space is divided into 20 demonstrators, each dedicated to a particular 4.0 technology: from collaborative robotics to big data, from remote maintenance to digital twin, from energy efficiency to industrial cyber-security, from lean 4.0 to additive manufacturing, from artificial intelligence to the IoT and the 5G network.
In turn, the demonstrators are arranged in specific areas of competence, all integrated and interconnected with one another to form an ideal, digital and sustainable factory:
• Virtual design and new product development
• Digital twin, Virtual commissioning, Lean production
• Collaborative robotics and Intelligent worker assistance systems
• Quality 4.0, Product tracking and Additive manufacturing
• Smart monitoring and control of industrial processes, Smart energy monitoring and control, Smart maintenance
• Industrial cyber-security and Big data analytics
FPT Industrial, along with the other 42 private enterprises, 4 universities and a public agency, will operate within this Digital and Sustainable Factory for the purpose of transferring their wealth of knowledge and experience in the industry 4.0 sector to small and medium Italian enterprises through the learning factory approach, in other words, the hands-on use of actual systems, but also through "proof of concept" and projects.
Specifically, FPT Industrial will share the Rapid Prototyping path, with solutions that allow streamlining and optimization of all the stages of conception, design and completion of a new component or system, and the Additive Manufacturing stage, with solutions which allow the components of a complex manufactured item to be reduced, making it more efficient and less costly with the same performance.

Do you want to stay updated on all the news?