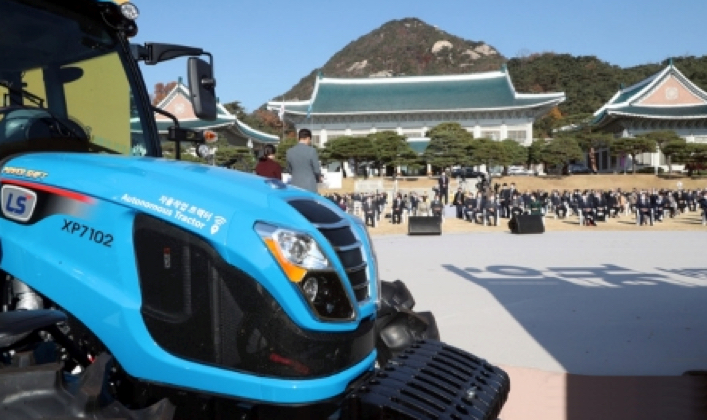 A "PRESIDENTIAL" OUTING FOR FPT INDUSTRIAL IN SOUTH KOREA
On November 11th, the 25th edition of the Farmers Day in Seoul. This is the event that celebrates the South Korean agricultural department, acknowledging its enormous importance for the country's food safety and independence.
For the first time since 2008, the President of South Korea not only participated in the event, but personally delivered a speech, congratulating all the protagonists in the food production industry. Speaking outside the Blue House, his official residence in the capital city of Seoul, President Moon Jae-in highlighted the enormous progress that the country's agricultural production has made. Accompanying him on the stage was an LS series XP tractor, powered by an FPT Industrial F5 engine.
In particular, President Moon announced that during 2020, South Korea's level of agricultural self sufficiency has increased 10% overall and no less than 45% in terms of soy production. The President's speech also included new support policies for farmers, especially the young, with particular attention to farming sustainability as a fundamental factor in guaranteeing food safety, going hand in hand with environmental friendliness.
South Korean farming is some of the most advanced in the world and makes wide use of a combination of ICT and digital technologies. In addition, naturally, to the most innovative vehicular farming technologies, such as those guaranteed by the 63, 70, 75 and 86kW F5C Tier4B engines that power the XP series LS tractors, allowing them to provide outstanding performance, low operating costs and extremely easy maintenance.
In addition to the agricultural department, in South Korea, FPT Industrial is particularly active in supplying engines for commercial vehicles.
Do you want to stay updated on all the news?