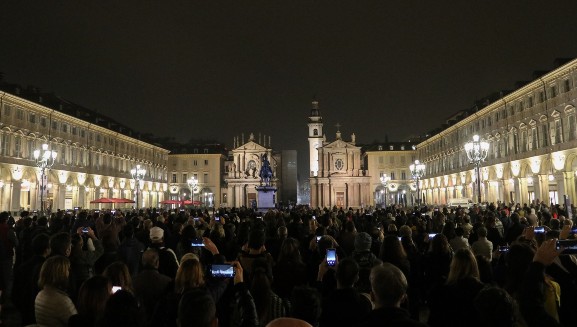 LIGHTING UP THE CITY OF TURIN
Every year, since 1998, the city of Turin, in Italy, becomes an open-air art exhibition, with several lighting installations from different artists. The traditional Luci d'Artista event has a special work this year: a choreography of lights at one of the main squares of the city, designed by the artist Roberto Cuoghi and sponsored by FPT Industrial.
Passersby at Piazza San Carlo are immersed in a unique experience of darkness and lighting, with public and private lights fading in and out. Named M I R A C O L A, the installation is inspired by Leonardo da Vinci's theories on the relationship between light and shadow.
The sponsorship of Luci d'Artista is an opportunity for FPT to support the cultural life of Turin, its home city and where the beating heart of its production is. Roberto Cuoghi's installation will be displayed until January 12, 2020.
Do you want to stay updated on all the news?