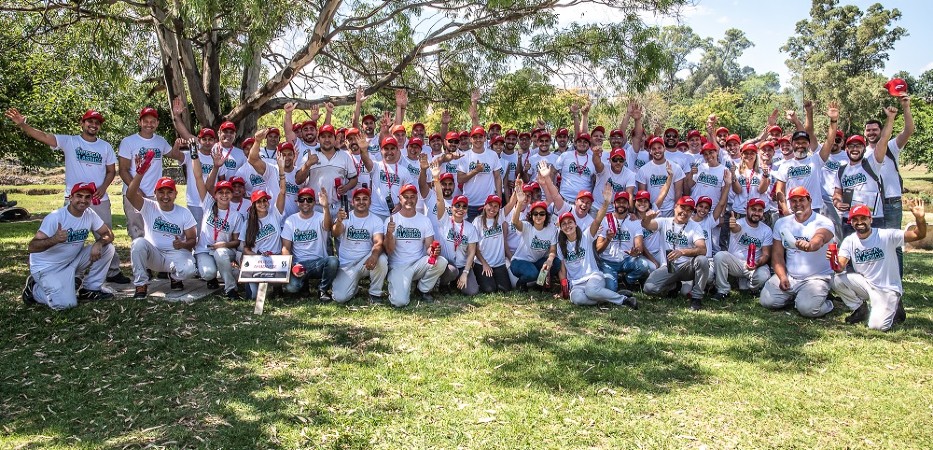 FPT TAKES 'FISHING FOR PLASTIC' TO SOUTH AMERICA
In a campaign to raise environmental awareness, strengthening its sustainability values and proximity with local communities, FPT Industrial extended its Fishing for Plastic initiative, bringing employees together to collect waste from the shores of the Boa Vista lagoon in Sete Lagoas, Brazil, and from the banks of the Suquía river in Córdoba, Argentina.
Almost 600 kg of garbage was collected in a few hours of a day in both countries, including paper waste, batteries, styrene plastic, food packaging, plus plastic bags, bottles, glasses and straws. More than 82% of this garbage was recyclable. The waste was taken by the company responsible for urban cleaning and then sent to a cooperative for separation of the recycled materials.
The initiative was so successful that even local people wanted to participate when they saw the FPT teams in action in the green spaces. Fishing for Plastic started originally in Italy, promoted by our headquarters, and consisted of some 40 fishing boats – many of them powered by FPT engines – which brought ashore more than 6 tons of waste from the Adriatic Sea.
Do you want to stay updated on all the news?