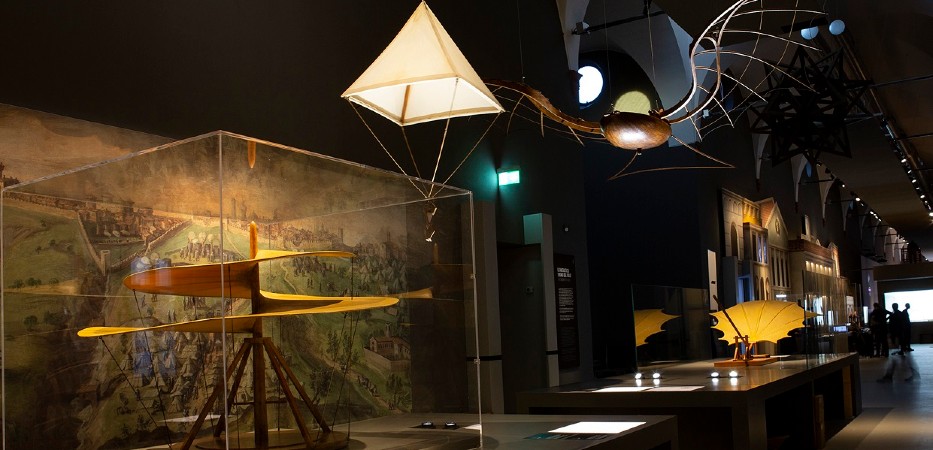 FPT SPONSORS THE LARGEST PERMANENT EXHIBITION OF LEONARDO DA VINCI
The innumerous contributions of Leonardo da Vinci to humanity were remembered in 2019, when 500 years of his death were honored. After supporting different activities related to this occasion, FPT Industrial is proud to sponsor the world's largest permanent exhibition dedicated to the artist: the new Leonardo da Vinci galleries of Italy's National Museum of Science and Technology, in Milan.
Inaugurated on December 9th, the galleries occupy an area of more than 1,300 m2 and contain over 170 works and 39 multimedia installations. The setting takes visitors on a journey through the art of war, work and production, flight, waterways, architecture, and Da Vinci's influence on Renaissance painting, ending with an immersive installation dedicated to drawings of the last period of his activities.
The partnership with the museum will also embrace other activities of the Brand in the next years. To FPT, this sponsorship honors Da Vinci's work and approach to innovation and is part of our efforts to promote art and culture.
Do you want to stay updated on all the news?