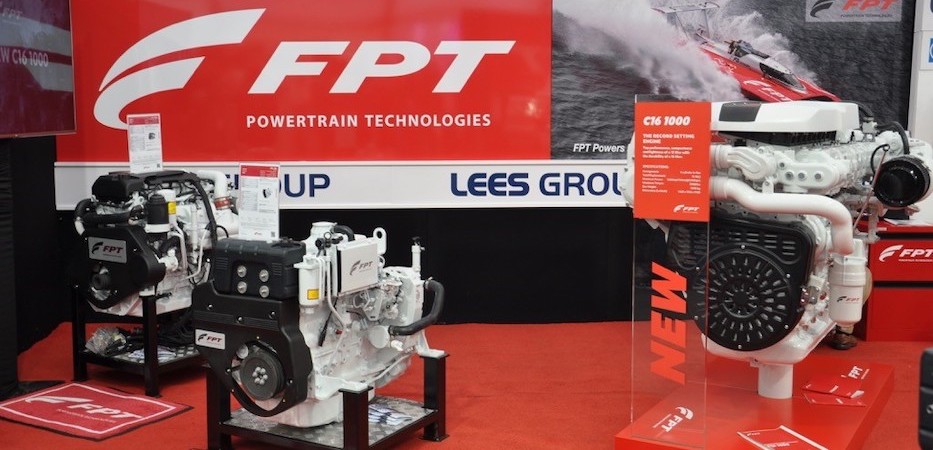 FPT'S RECORD MARINE ENGINE ARRIVES IN NEW ZEALAND
The most powerful marine engine from FPT Industrial, the C16 1000, stole the spotlight of the Auckland On Water Boat Show, New Zealand's largest marine exhibition. Through our distributor Lees Group, we highlighted the impressive advantages of C16 1000 in terms of performance, speed, reliability and durability. In 2018, a racing version of this engine powered the fastest diesel powerboat in the world, breaking the Guinness World Record with a speed of 277.5 km/h.
The show was the occasion to launch the C16 1000 in the local market. Its technical features include a 6-cylinder in-line architecture, the latest generation of Common Rail injection, maximum power of 1,000 hp and torque of 3,500 Nm – placing itself among the best performances of the category. Developed for light commercial and pleasure applications, it is also compact, delivers a long service period, and respects the most stringent emissions regulations.
Do you want to stay updated on all the news?