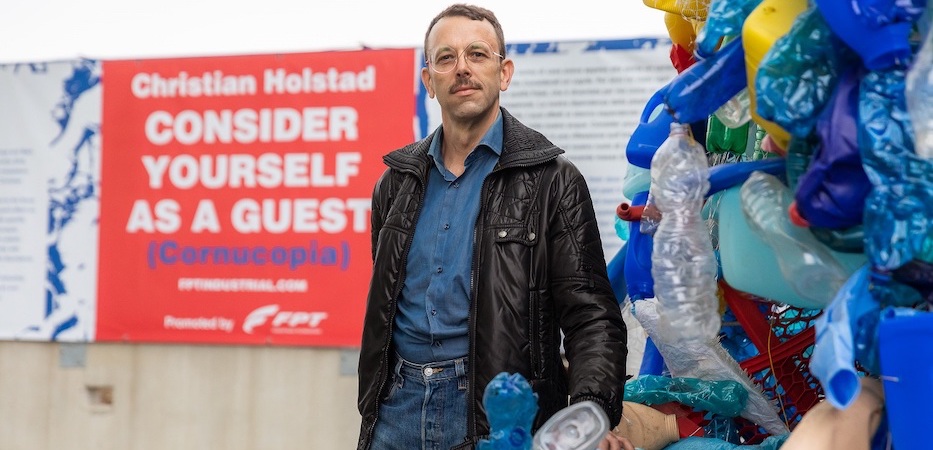 FPT PROMOTES ART AND SUSTAINABILITY AT ARTISSIMA
Strengthening its commitment to art as part of its public approach, FPT Industrial became a partner of Artissima 2019, contemporary art exhibition that took place in the beginning of November in Turin, Italy. For the fair, the Brand presented a project that mixes art and sustainability, made by American artist Christian Holstad.
The installation Consider yourself as a guest (Cornucopia) welcomed visitors at the courtyard of the exhibition. The large cornucopia, known as a symbol of good fortune and abundance, was produced entirely out of plastic waste, distorting its original meaning to proclaim the urgency to solve our plastic dependence and the pollution problems it causes.
FPT also promoted a guided tour program during Artissima, which took visitors through a path of artworks focused on environmental issues. Targeting sustainability for its advanced powertrains, the Brand supports cultural projects like this to reinforce its values in innovative ways.
Do you want to stay updated on all the news?