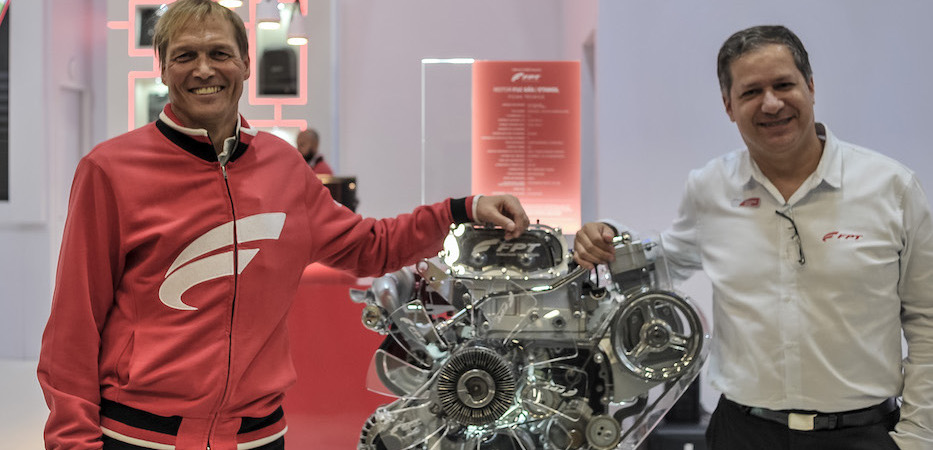 FPT PRESENTS ORIGINAL ENGINE CONCEPT FOR BRAZIL
Fenatran, Latin America's biggest road cargo transport exhibition, was the opportunity for FPT Industrial to unveil its new engine concept designed for the Brazilian market. The F1C Flex Fuel concept is focused on light commercial vehicles and can run on three types of fuel: Compressed Natural Gas (CNG), biomethane and ethanol, one of the most used renewable fuels in the country.
Developed by the team of FPT Industrial's Technical Center in Betim (Brazil), the concept is part of its innovation portfolio, which targets the advancement of alternative powertrain solutions. The F1C Flex Fuel allows the choice of the perfect sustainable solution for urban business and delivery missions, providing customers with costs savings, low operating noise and low emissions. It follows the Brand's vision and strategy for the future, with a multi-power and sustainable approach.
The innovative prototype was exhibited during the trade show in São Paulo, between October 14 and 18, along with other solutions such as the Cursor 13 Natural Gas and the power source concept Cursor X.
Do you want to stay updated on all the news?