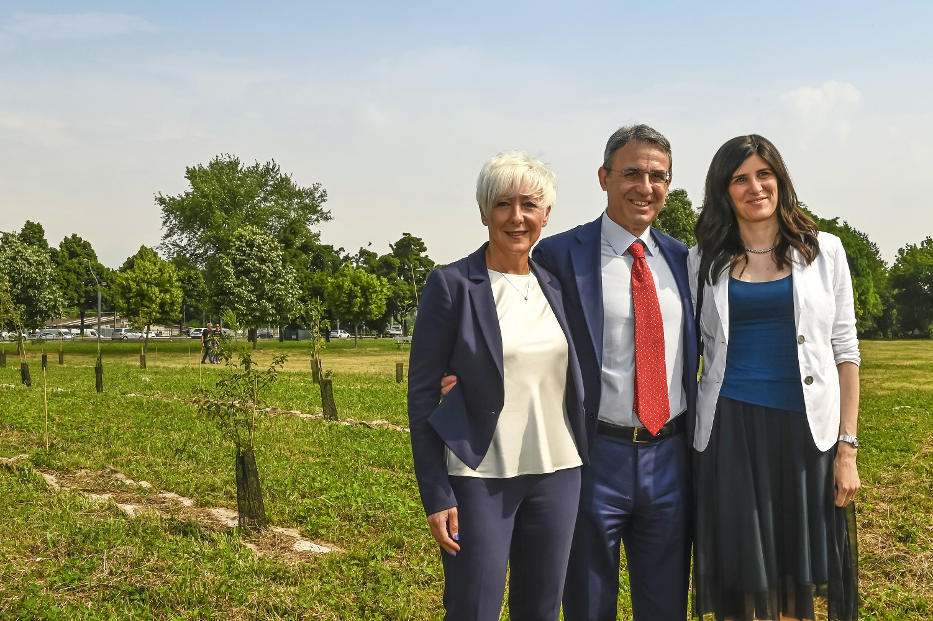 FPT INDUSTRIAL PLANTS 1,000 TREES IN TURIN
Besides creating awareness to sea pollution, FPT Industrial rolled up its sleeves to plant 1,000 trees of 32 species in the Basse di Stura area in the North of Turin, near the Brand's headquarters.
During April and May of 2019, FPT Industrial axles and transmission plant and testing center in Turin, together with the Municipality of Turin, the Region of Piedmont and IPLA (Institute for Woody Plants and the Environment) planted typical species of forests and hedges of Piedmont in the 4-hectar area.
Urban Forestry was created as a sustainability project for Turin and its citizens. The reforestation of the area can help the city absorb carbon dioxide and other pollutants that contaminate the atmosphere. In addition to combating climate change, the project is fundamental for soil protection and to improve the microclimate, the quality of the air and the livability of the city. It can also be part of an urban regeneration strategy, establishing a recreational space for people.
Works at the Basse di Stura park will continue until 2021, with seasonal maintenance and care.
Do you want to stay updated on all the news?