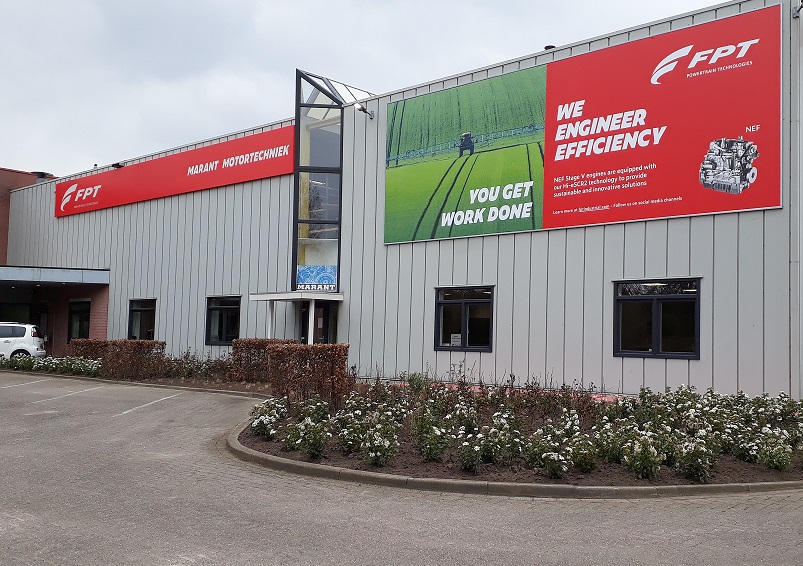 NEW FPT DISTRIBUTION CENTER OPENS FOR BENELUX
Benelux has gained a new FPT Industrial distributorship facility to provide the best sales and service experience to our customers. Functioning as a main site in the area, Marant Motortechniek distributes all product lines from FPT for every segment – on-road, off-road, power generation and marine -, as well as spare parts.
Based in the Netherlands, Marant Motortechniek has been a partner of FPT Industrial for ten years and is highly specialized in engine installation for agriculture, construction and on-road applications, respecting the most stringent emissions regulations, such as Euro 6 and Stage V. The new opening reinforces the strength of this cooperation and marked the first network facility under the renewed FPT Industrial branding.
Marant Motortechniek has served the main Dutch OEMs for FPT during several years and the opening of the facility provides them extra elements to offer added value services, including engines on stock, parts availability and direct customer support.
Do you want to stay updated on all the news?