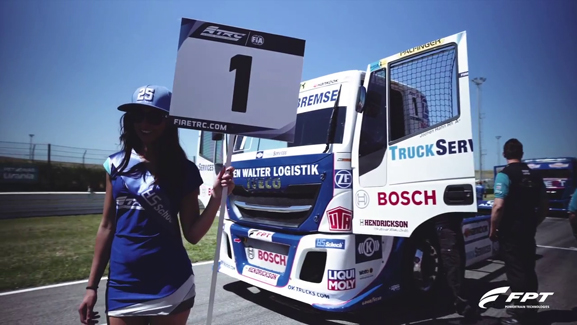 BEHIND THE EUROPEAN TRUCK RACING CHAMPIONSHIP
During the summer, the European Truck Racing Championship, the most important racing competition for this type of vehicles, has entered in its key moment. In these races, the trucks reach a top speed of 160 km/h (99 mph) and every weekend there are a lot of fans that follow the drivers and fill the circuits' boards in different countries all over Europe. FPT Industrial is one of the leading players in this league: the company powers two teams, Schwabentruck and Hahn, with its Cursor 13, specially studied and engineered for racing applications. Both these teams run with the IVECO Bullen Magirus.

The last weekend was fantastic for Gerhard "Gerd" Körber. The driver of the team Schwabentruck obtained an amazing podium in race 2 (on Saturday) and in race 4 he took his first victory of the season. The great weekend of the teams powered by FPT was completed by Jochen Hahn's results: three podiums (2nd in race 1 and 3rd in the two last races).

In this video, the interviews - shoot at Misano Adriatico, at Marco Simoncelli Circuit – of Loreto Contestabile and Roger Schwyn, both FPT Industrial application engineers that follow the Schwabentruck team on the track show what's behind the competition.
Do you want to stay updated on all the news?