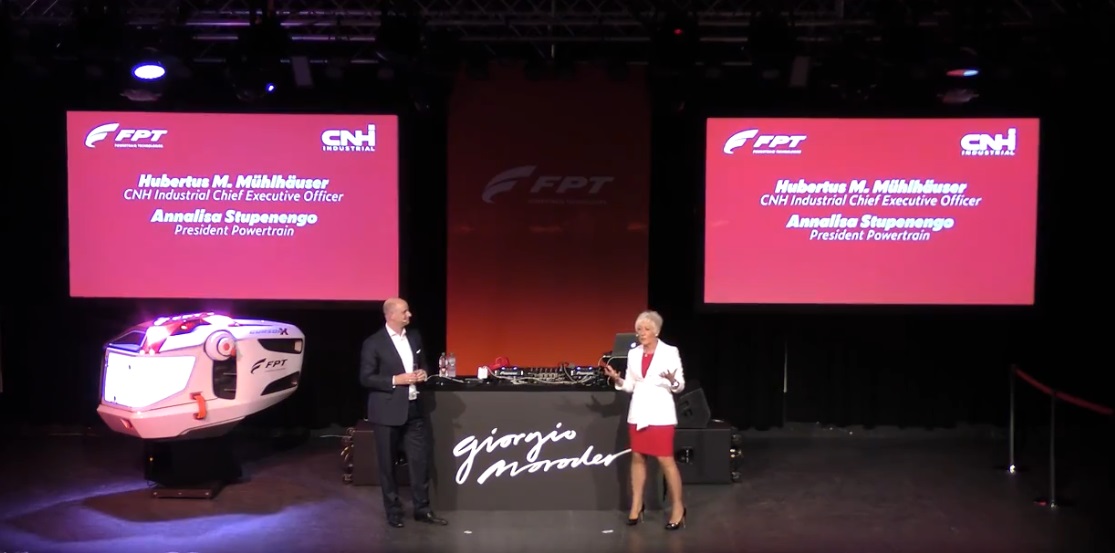 THE FUTURE WILL TAKE YOUR BREATH AWAY
After a busy Monday in Munich, Germany, around 150 FPT Industrial guests witnessed the beginning of a very special partnership that will take everyone's breath away. FPT Industrial, as pioneer of the powertrain industry, hosted an exclusive concert by Giorgio Moroder, pioneer of the music industry.
Known as the father of disco music and for his film scores for Top Gun, Flashdance, Midnight Express,Metropolis, and many others, Giorgio Moroder made everyone dance and have a good time at Technikum, a former industrial building converted into a modern music venue. The Oscar, Golden Globe and Grammy-winning artist played his best hits on a DJ set, such as "Take my breath away" interpreted by Berlin and "Love to love you baby", by Donna Summer.
Before the concert started, the CEO of CNH Industrial, Hubertus Mühlhäuser, and the Powertrain President, Annalisa Stupenengo, presented the musician and welcomed guests to celebrate the innovative solutions recently unveiled by the company. One of these is Cursor X, FPT Industrial's power source concept that represents its vision of the future, and that was also on stage with Giorgio.
With the audience singing along, Giorgio Moroder's performance highlighted the excellence, innovation and longevity of his work. These are also the values that FPT Industrial appreciates, being at the forefront in the development of groundbreaking solutions that set the pace of the industry. Together, FPT Industrial and Giorgio Moroder are starting a special project from here to eternity.
Visit us at this linkand stay tuned to discover more about this exciting partnership!
Do you want to stay updated on all the news?