FPT AS MAIN PARTNER OF TEDXTORINO
What does it mean to be a genius? For FPT Industrial, it means to look for innovation, to search for things that push us to raise our goals, and to not be afraid of what new discoveries can bring to the world. This was how the power source concept Cursor X was born and why FPT Industrial partnered with TEDxTorino 2019, an event dedicated to the genius of Leonardo da Vinci.
Held on February 10th in Turin, Italy, TEDxTorino received 14 renowned speakers that, in short presentations, showed to the public how they all carried a bit of the genius of Leonardo da Vinci, with their innovative discoveries, thoughts, personal and professional experiences. They talked about a series of current subjects related to the work and life of the master of the Renaissance.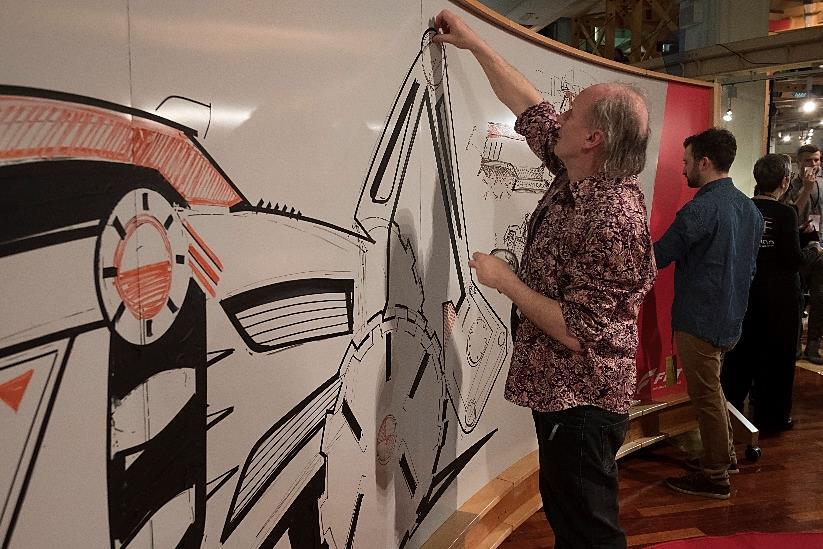 One of the speakers, Chiara Gastaldi, researcher at the Department of Mechanical and Aerospace Engineering of the Polytechnic University of Turin, highlighted how even small things that seem useless can actually be the key to solve a problem. Gastaldi developed a micro component that can make aircraft gas turbines more resistant to wear. This component, which has the size of a chocolate, can save billions in the turbines ​maintenance work and can provide a reduction of CO2 emissions equal to one year's emissions from countries like Portugal.
Chris Bangle, known ​for his work as a car designer for BMW and founder of design firm Chris Bangle Associates, talked about frames, not only in the design context, but the "invisible frames" that people give to each other and have for themselves. According to him, the frames that define us can be as flexible as we want, it is up to us to control them. Other speakers included the engineer Andrea Vaccaro, who works with the self-driving cars of Waymo; the molecular biology professor Carlo Ventura; and Floriana Ferrara, technology expert and one of the most influential Italian women of the digital world.
​Between the sessions of inspirational speeches, guests were able to see the real model of the Cursor X concept and to check out the designers of the CNH Industrial Design Center in action, transforming a big white board into a set of creative drawings inspired by Cursor X. In addition, visitors could feel like they were portrayed by Leonardo da Vinci himself with the special photography filter that FPT Industrial brought to the event.
Watch the video above for a recap of TEDxTorino and stay tuned for more!
Do you want to stay updated on all the news?