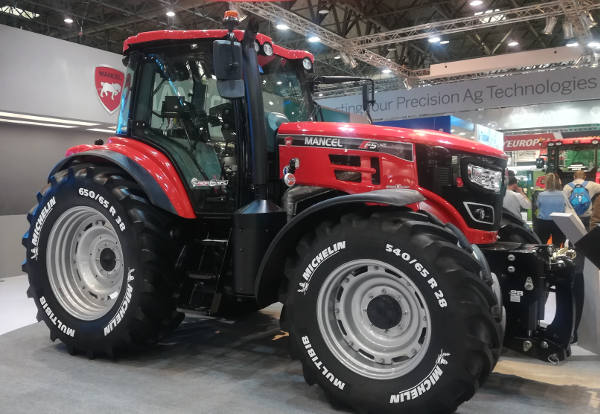 A NEW TRACTOR BRAND POWERED BY FPT INDUSTRIAL
SIMA was also the perfect opportunity for YTO, leading agriculture machinery manufacturer in China, to launch its brand Mancel, which will produce tractors in France focused on Europe. FPT will power four of its tractor models with the N45 Stage V, which will be available in the market in 2020.
With the N45 Stage V, Mancel will enter in Europe already complying with the strictest and most recent emission standards. The engine offers maximized power, torque and transient response and features the exclusive HI-eSCR2 after-treatment system, which ensures compliance with Stage V while maintaining a low Total Cost of Ownership.
The four Mancel tractors powered by FPT Industrial will have a peak power of 121 hp, 133 hp, 145 hp and 156 hp. The tractors will be designed and produced at the historic Saint-Dizier facility. Located in the Haute-Marne region of France, this site was established in 1949/1950 and holds more than 70 years of know-how in transmissions and tractors.
Do you want to stay updated on all the news?