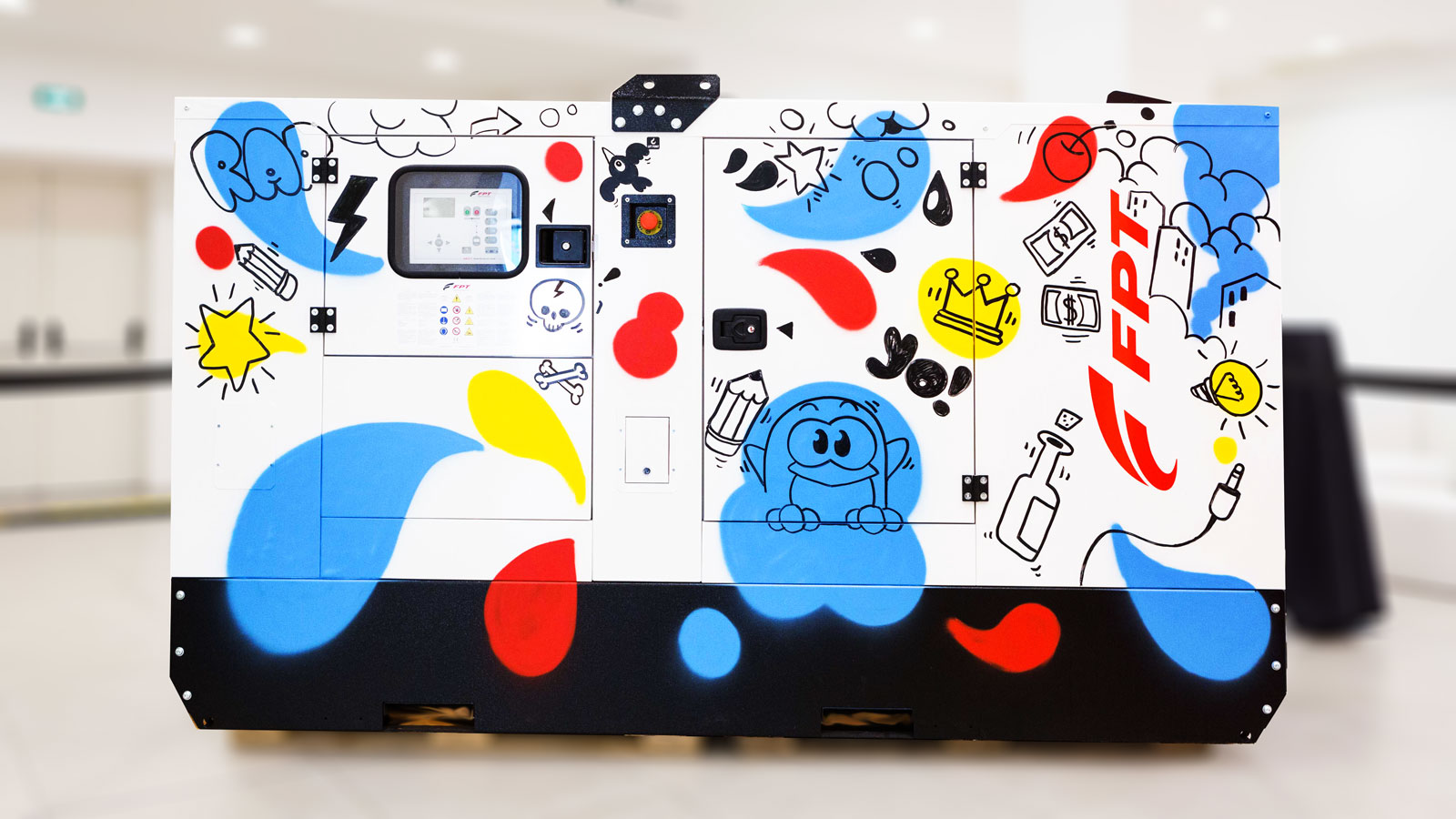 GOODWILL TOWARDS THE CURE OF RARE GENETIC DISEASES
There are more than 6,000 rare genetic diseases in the world, as far as humanity knows. They can affect any organ, may threaten vital functions, and many of them still don't have a cure. To help tackle this serious problem, FPT Industrial supported - for the fifth year in a row - Telethon, a non-profit organization which fosters research of cures for these diseases.
At Telethon' charity auction, the Brand donated 15,000 euros by auctioning one of its soundproof genset NEF45 for emergency applications. The unit was a special edition that had been customized by the famous street artist Pao during a concert of Italian rappers Fedez and J-Ax. With a colorful illustration, the genset had many objects of the music world represented and some of Pao's signature elements, such as a penguin.
Do you want to stay updated on all the news?