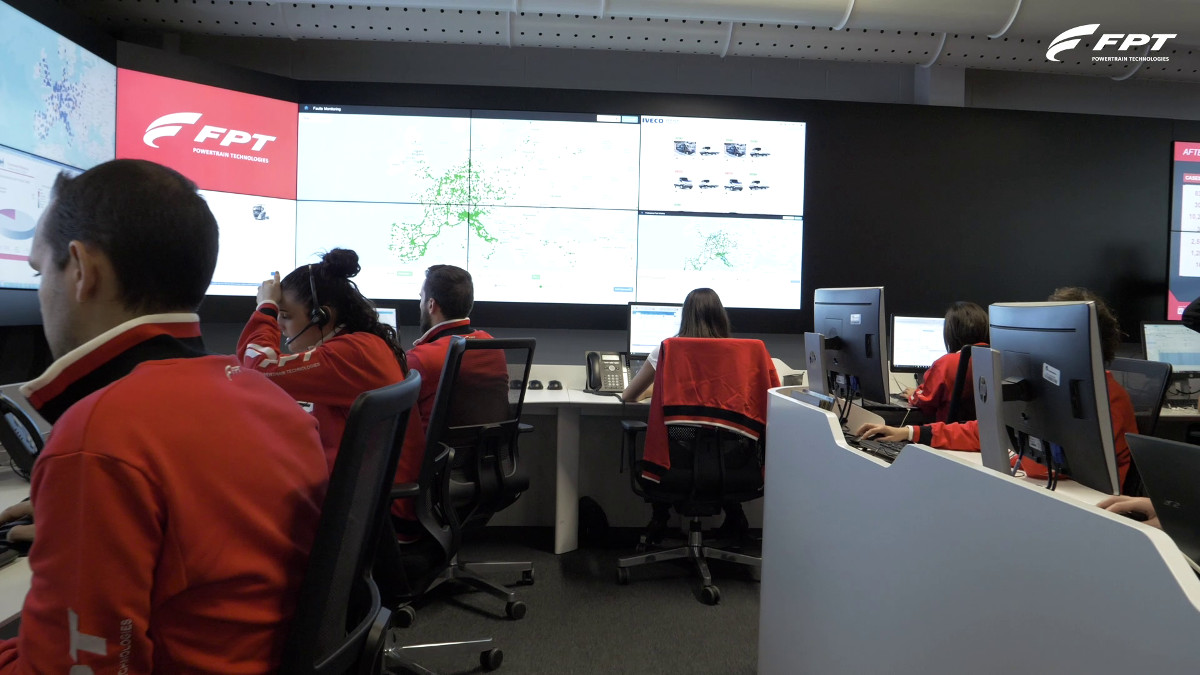 CONTROL ROOM AND CONNECTED ENGINES: A WAY TO PREDICT THE FUTURE
Is it possible to predict which kind of assistance FPT Industrial customers need or when maintenance activities are necessary? The aswers is yes. Thanks to a Customer Control Room and a telematics kit, the Brand can provide remote monitoring and diagnosis, equipment tracking and fast support. With connectivity, FPT Industrial is changing the assistance paradigma from an "on-demand" approach to a proactive management of equipment.
In the past, fault management was carried out through component analysis only after an issue occurred, while today, connected engines enable remote monitoring and diagnosis, making equipment tracking easier and more effective whilst allowing engine maintenance to be better managed, thereby preventing possible issues.
Dealers and OEMs can also provide faster service and support to their customers, reducing downtime for end users.
The FPT Industriai telematics kit is easily installable and collects data via the existing vehicular diagnostic ports, sending all information via GSM to a centralized cloud storage. The GSM connection allows users to receive and monitor engine parameters and alerts.
Additionally, customers can rely on FPT Industrial Customer Care Service, open 24 hours a day, 365 days a year, supporting dealers, service points, OEMs and end­ users worldwide.​
Do you want to stay updated on all the news?