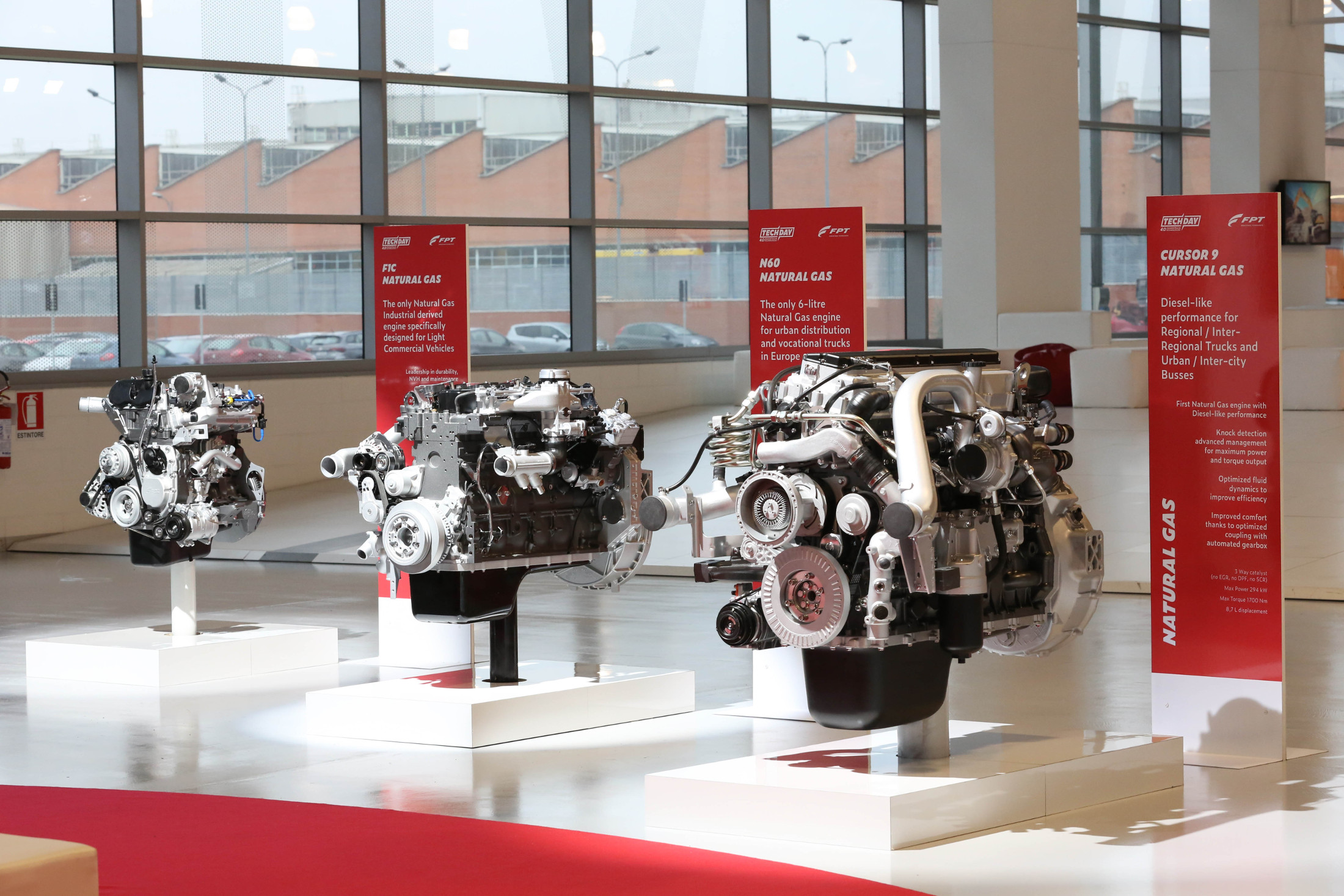 A SPECIAL DISPLAY FOR THE CURSOR 13 NG EVO CONCEPT
Another step ahead for FPT Industrial sustainability approach. Keeping in mind the future of our planet, the Brand showcased its Cursor 13 NG EVO concept as a key element of its sustainable strategy during Tech Day 2018. This engine can reduce greenhouse gases emission of 10% and it can guarantee high performance with its 370 kW @ 1,900 rpm and 2,200 Nm @1,000 rpm. The launch is testament of FPT Industrial leadership in the Natural Gas segment, that counts more than 40,000 NG engines sold worldwide in the last 20 years.
The Cursor 13 NG EVO concept integrates different components to achieve these results and is supported by state-of-the-art simulation tools for hardware selection and optimization, as well as a single cylinder engine for testing and calibration.
Among the main features, the concept has a specific cylinder head featuring a pent-roof combustion chamber with tumble intake ports; a fuel direct injection system, which brings advantages such as higher specific engine power output and better and more flexible control of fuel mixture.
The latter results in an overall emission reduction during transient operations, contributing to better fuel economy. Moreover, the Cursor 13 NG EVO components include a high­ pressure cooled EGR circuit and a Variable Valve Timing system, that uses cam-phaser technology to achieve the best phasing conditions, volumetric efficiency and turbulence level in every operating condition, thus reducing fuel consumption.
​
Do you want to stay updated on all the news?