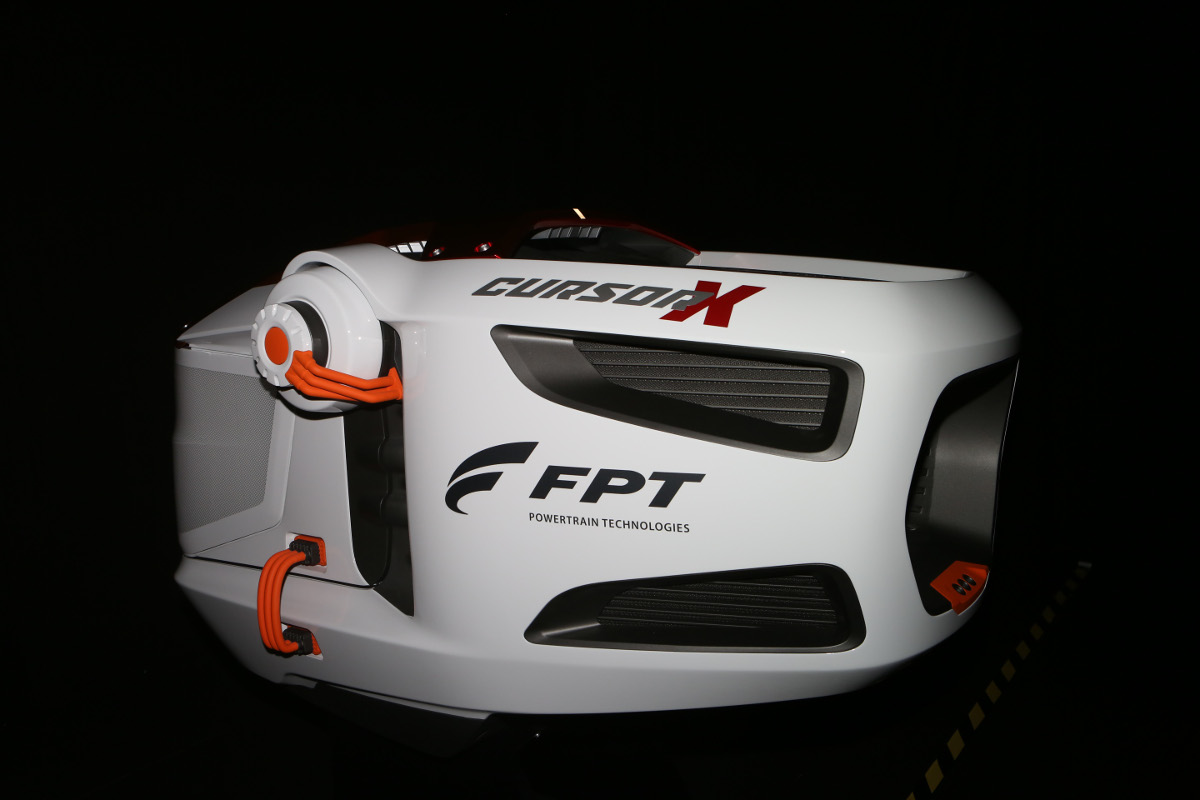 A PREMIERE FOR THE 4.0 POWER SOURCE CONCEPT DESIGNED FOR PLANET EARTH
FPT Industrial revealed its Cursor X, the concept which is Multipower, Modular, Mindful and Multi-application. Designed for planet Earth, it is the symbol of how the Brand conceives innovation and the future of the powertrain industry. This is the engine of the future and a starting point of the evolution of the business: FPT Industrial strongly believes that creativity, research and innovation can open new roads. Now, with Cursor X concept, FPT Industrial is even more ready to embrace the future challenges.
Considering also that political, social, economic and technological impacts can result in multiple scenarios depending on the geography and application, one solution will not be enough to meet every customer need, since they will be increasingly heterogeneous. That's why FPT Industrial's goal is to keep life simple to OEMs with the Cursor X engine, which has four main features:
Multi-power
The Cursor X Concept would adapt to provide the most suitable solution for the customer's business and mission, whether based on Natural Gas internal combustion, Hydrogen Fuel Cell electric generation, or on battery-stored energy. This range allows combinations from pure electric to parallel and serial hybrid.
Modular
The Power Source Concept would be the same size as an internal combustion engine, with a modular architecture that allows easy assembly, vehicle integration, servicing and full scalability. The modularity would allow the solution to be implemented with all FPT Industrial engine families in a wide range of power nodes.
Multi-application
Thanks to its wide range of options, the Cursor X is designed to supply energy for traction, auxiliary systems, implements and PTOs to any kind of industrial vehicle or machine - from delivery vans to buses, from small dozers to crawler excavators, from specialty tractors to combines.
Mindful
The Power Source Concept has been designed to have self-learning capability and to provide a significant amount of information for further hardware and software design developments. It could be equipped with processors and sensors that recognize anomalies, analyze wear and tear and predict maintenance needs. It could also be connected for continuous communication with the external environment, sending valuable operational data to stakeholders. Overall, the Cursor X is intended to be aware of its status, capable of anticipating future trends through the exploration of Artificial Intelligence and enabled to interact with the Control Room.
This configuration will shift the complexity of a powertrain to storage and energy management.
Do you want to stay updated on all the news?