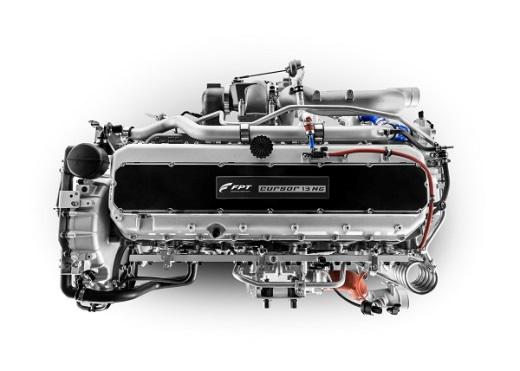 THE FIRST BIOGAS VALUE CHAIN IN FRANCE IS POWERED BY FPT INDUSTRIAL
France has its first biogas value chain. In the past few days, Cestas, near Bordeaux, held the inauguration of two spots that make circular economy come true. Here, in fact, the entire biogas value chain is represented in the same place, with both a biomethane site and a biogas station.
The inauguration of both sites was realized thanks to a collaboration between Pot au Pin Energie – and its Planète Végétal brand – , Air Liquide and Carrefour, while FPT Industrial powered many vehicles involved in the project, fully embracing the circular economy concept.
FPT Industrial can leverage on its 20-year experience and on its 35.000 Natural Gas engines produced to call itself a pioneer and a global leader in the Natural Gas field. FPT Industrial is also the heart behind many of the players involved in this project, which starts with a Pot-au-Pin site specialized in carrots and leeks and ends in a gas station nearby.
But how is the biomethane created? Daily, at the Pot au Pin site of Planète Végétal, more than 30 tons of plant biomass are incorporate into a biodigester. Then, the fermentation occurs and the digestion of this material by bacteria generates biogas, which contains a percentage of biomethane and other gases. The biogas is then refined and only the biomethane remains, ready to be injected into the Natural Gas network.
At the inauguration, FPT Industrial was present with the engines that powered many of the vehicles involved. On site were the New Holland methane concept tractor and the Iveco Stralis NP, and guests travelled the few kilometers between the biomethane production site and the biogas station on Iveco buses, which were also fueled with Natural Gas.
In particular, the new Holland tractor was powered by FPT Industrial NEF 6-cylinder NG engine and the Stralis 460 HP by FPT Industrial Cursor 13 NG: two of the most recent engines produced by FPT Industrial, which completed its Natural Gas engine line up. The range includes even the Cursor 9 Natural Gas, the N60 Natural Gas and the best-selling F1C NG engine, covering a power range from 136hp to 460hp.
​
Do you want to stay updated on all the news?