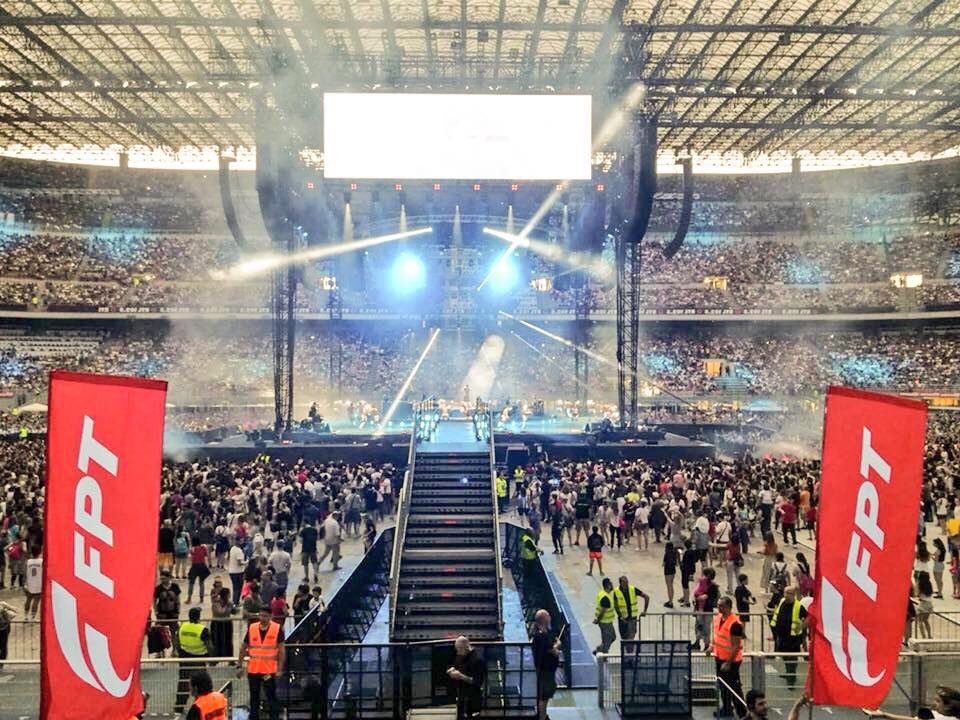 FPT INDUSTRIAL CELEBRATES A NEW PARTNERSHIP WITH UNIVERSAL MUSIC
At the beginning of June, more than 80.000 people gathered to enjoy a unique event at the San Siro Stadium in Milan. Italian rappers Fedez and J-Ax celebrated their two-year collaboration with a special concert: fire effects, fireworks, glitter and luminous bracelets created the perfect atmosphere for a concert that lasted almost three hours.
FPT Industrial was there as the main sponsor of the event, together with the national radio station RTL 102.5. The night was also the right occasion to celebrate a new partnership, between FPT Industrial and Universal Music Group. Universal has been a reference in the music industry for over 80 years, bringing creativity in over 60 countries and sharing the same interest for innovation as FPT Industrial.
This new partnership was embodied by a genset, that was able to mix the best of the two brands: during the after-party, the street artist Pao – founder of Pao Pao studio – customized the soundproofed genset with a colorful musical illustration , including microphones, music notes, discs and even a penguin, which is one of Pao's signatures. The genset was powered by an FPT Industrial N45 engine and caught everyone's attention thanks to its very unique livery.
Do you want to stay updated on all the news?