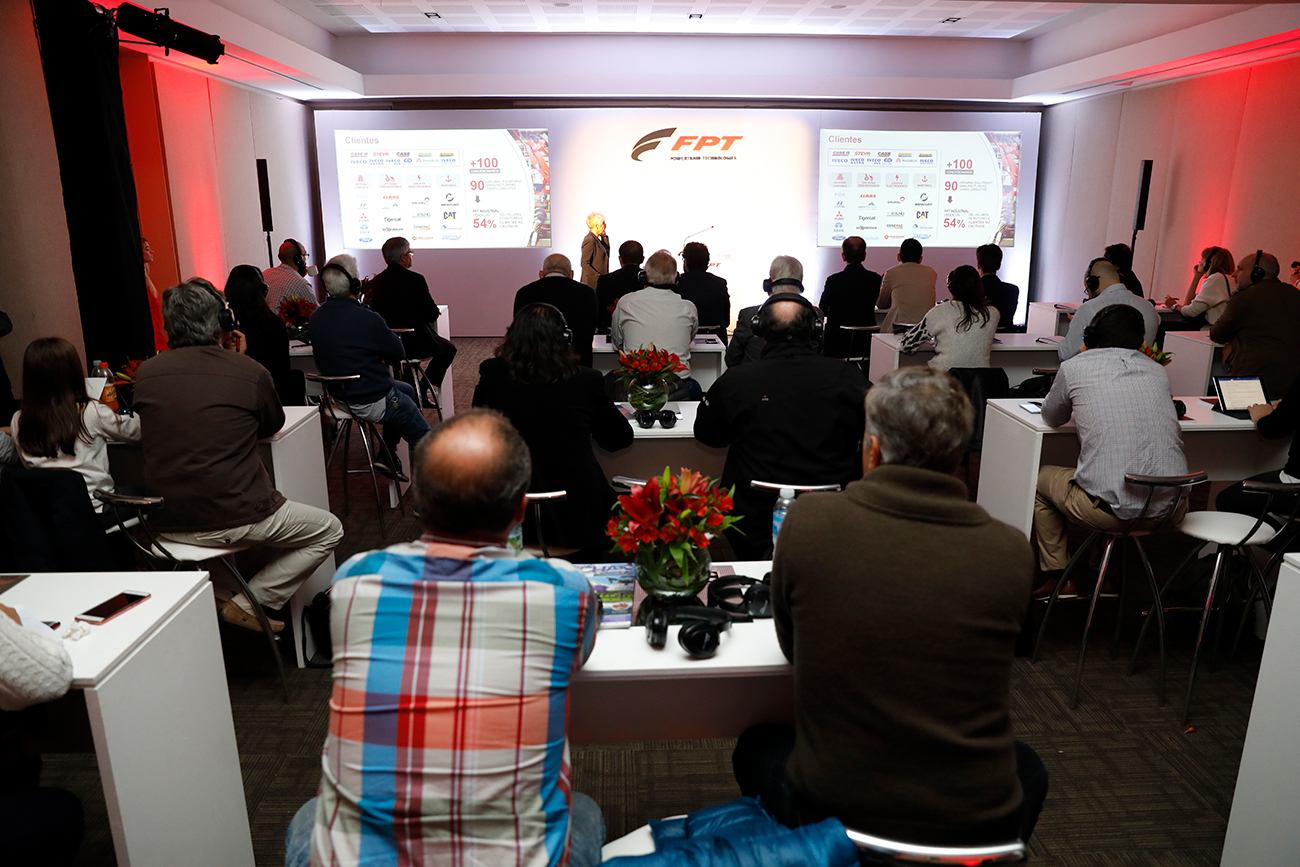 FPT INDUSTRIAL BRAND PRESIDENT ANNALISA STUPENENGO VISITS LATIN AMERICA
In the past weeks Annalisa Stupenengo, Brand P​resident of FPT Industrial, visited Latin America in order to enhance the growing importance of this region. The first country she visited was Argentina: in Buenos Aires, together with Marco Rangel, Head of Latam Region, Stupenengo stressed the importance of the area, whilst Rangel announced that eleven new distributors will open in 2018. A way to be even closer to the customers, so that they can always find assistance and support anytime, anywhere.
This was also the occasion to describe the efforts and projects of the Latin American plants based in Sete Lagoas, in Brazil, and in Ferreyra, in Argentina. "Our Latin American centers are dedicated to the customization of all our technologies according to the needs of the local market," said Stupenengo. The plant in Ferreyra is also responsible for all the production and export of engines responding to the Tier 3 regulations for CNHi agricultural applications in the Brazilian market.
This market recently welcomed another segment: during the last edition of Agrishow, FPT Industrial presented its full line of Power Generation applications, which cover a power range from 30kVA to 660kVA and 30 different models. This offer adds to an already wide selection of products, which also include FPT Industrial Natural Gas engines, and in particular the Cursor 9 NG and the Cursor 13 NG, with the latter being the "most powerful 100% Natural Gas engine available in the on-road market today", as stated by Rangel.
Watch the video to discover what FPT Industrial Brand President said about the market and its future developments and the everyday challenges the industry has to face.​
Do you want to stay updated on all the news?