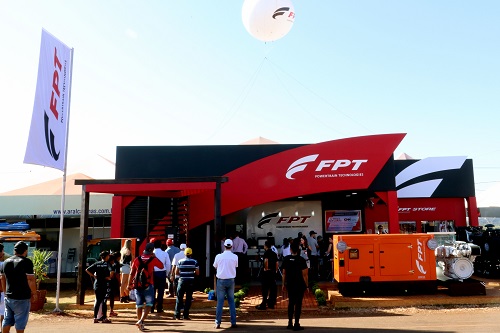 FPT INDUSTRIAL PRESENTS ITS OFF-ROAD AND POWER GENERATION OFFER IN BRAZIL AT AGRISHOW
Alternative solutions came to Brazil during a week of deep dive into technologies and Agriculture. Ribeirao Preto, in the northeastern region of São Paulo, welcome the 25th edition of Agrishow, the greatest agricultural technology fair in Latin America. Here, FPT Industrial exhibited some of its best engines – such as the F1C, the Cursor 13, the N67, the N60 and the Cursor 9 – together with an important preview regarding Power Generations. The line coming to Latin America is available for Standby, Prime Power and Continuous applications, and can be use in 32 different configurations, covering a power range between 60 kVA and 700 kVA so that everyone can find their best fit.​

Agrishow was also a chance to support New Holland – FPT Industrial's sister-brand – that was in Brazil with its Methane Concept Tractor, powered by a 6-cylinder NEF engine, specially developed for tractor applications. This engine, fueled by Natural Gas, relies on FPT Industrial's long-lasting expertise in the field and allows to reach a power peak of 180hp, whilst lowering emissions, noise, vibration and costs.

As for tractors, FPT Industrial also supported another partner, Landini, which used this fair to launch its latest applications complying to MAR-1/Tier 3 Standards.​
​​
Do you want to stay updated on all the news?