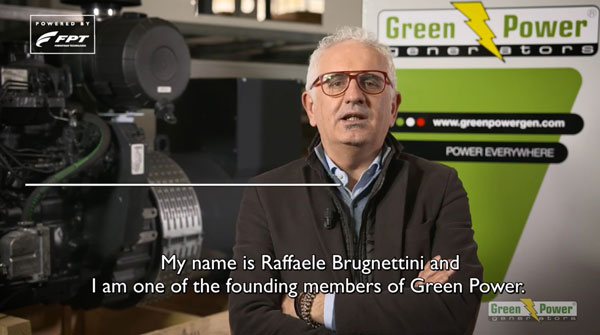 FPT INDUSTRIAL AND GREEN POWER CELEBRATE TWENTY YEARS TOGETHER
Energy is born in the mountains of the Marche region. Here, Green Power produces power generators that cover a wide range of applications and needs. From 30 kVA to 600 kVA, Green Power chose FPT Industrial to provide many solutions to those who need reliability and performance. A strong collaboration, born over 20 years ago, when Raffaele Brugnettini – CEO and Founder of Green Power – found in FPT Industrial what he needed: a great selection of made in Italy engines, a continuous dialogue and emissions regulations' sensitivity. For all this reason, Green Power and Idrofoglia – which is dedicated to the manufacturing of irrigation machines – chose FPT Industrial generators, from the S8000 – and its 30 kVA – to the Cursor 16 – which delivers 600 kVA –, and they couldn't be happier.
Do you want to stay updated on all the news?