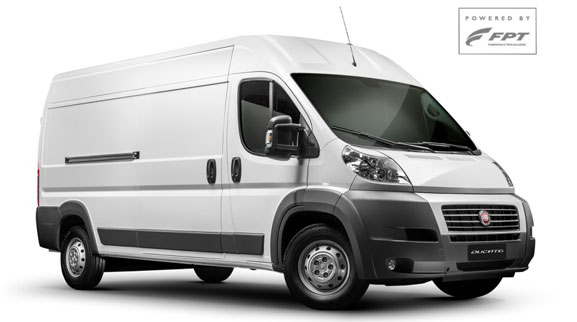 FPT INDUSTRIAL EQUIPS THE NEW DUCATO IN LATAM
The 2018 started with a great launch in South America: the new Fiat Ducato, which is now powered by FPT Industrial F1A engines. The best-selling LCV meets a best-seller engine: the F1A, in fact, grants quality, performance and reliability, thanks to the great expertize of FPT Industrial. The F1A engine, produced in the brand's plant in Sete Lagoas, in Brasil, has a 2.3 liter displacement, and in this version the power reaches a maximum delivery of up to 130 hp.​​
The engine system was optimized and now its efficiency is improved, while the fuel consumption is decreased. The improvements also involve the refrigeration system and the turbocharger, resulting in a more compact propellant, an easier installation and faster maintenance operations. Finally, even the general comfort is improved: the vibrations and noises are, in fact, up to 5db lower than those of the main competitors.
Do you want to stay updated on all the news?