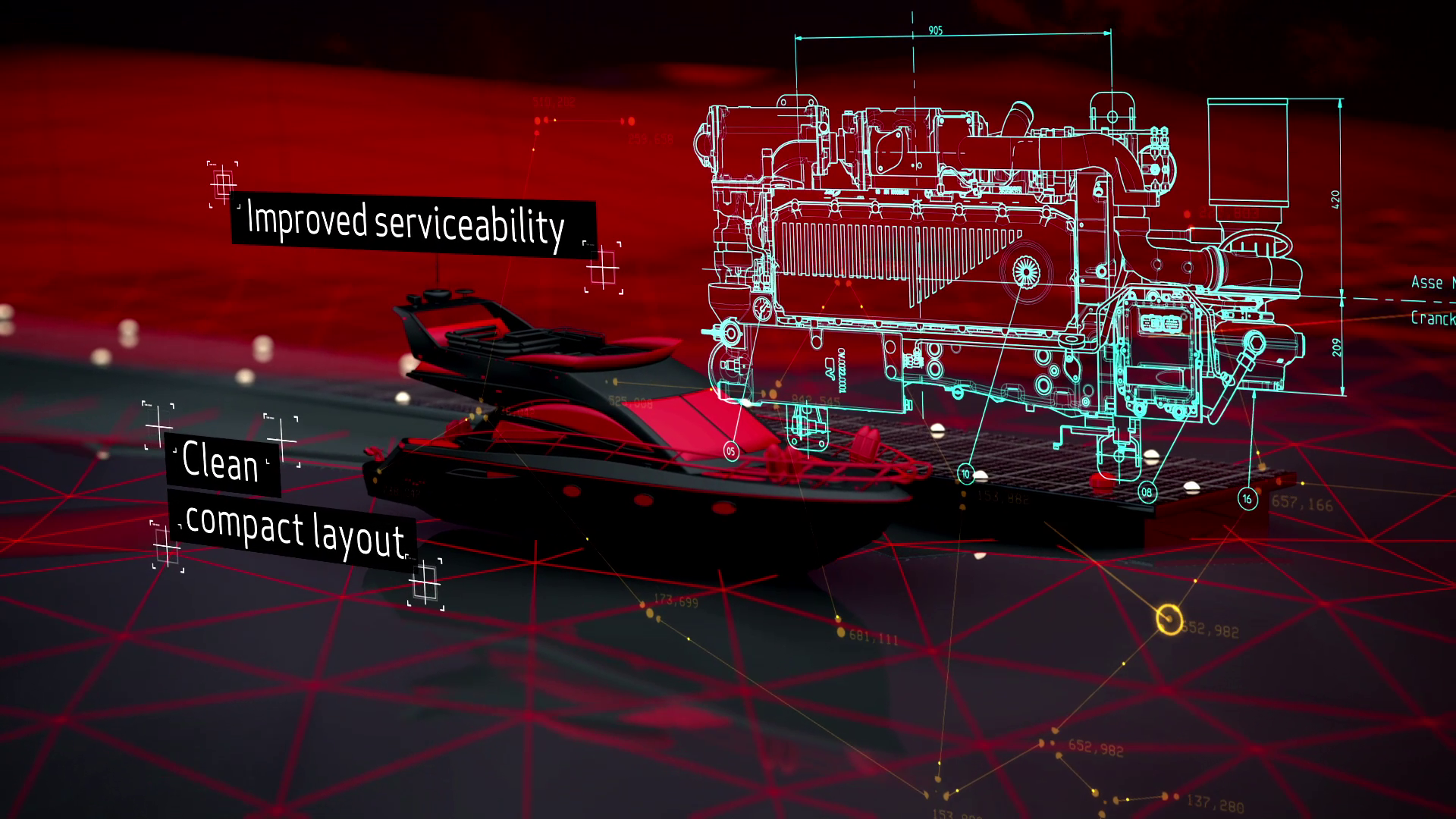 FPT INDUSTRIAL MARINE EXCELLENCE
Both for pleasure and for commercial. FPT Industrial, which has always been at the forefront in the design and construction of marine engines, has taken another step forward this year. In fact, at the last Genoa Boat Show, held in September, the brand presented its new line of marine engines. Not only new technologies and top performance in the category, but also products in line with the most stringent emission standards for powertrain dedicated to the sea world. Furthermore, FPT Industrial confirms its global presence. Beside Genoa, FPT has brought its marine engines also in Amsterdam (METS) and Fort Lauderdale (FL International Boat Show), displaying its line-up renewed in technology and design and improved in emissions and performance. In particular, the products of FPT Industrial's marine engine line-up are compliant with EU RCD II (European Recreational Directive) and US-EPA Tier 3, the two latest and most representative certifications for marine pleasure engines.
Three main engines were exposed in the abovementioned boat shows: the new N67 570 EVO, 6 Cylinder in line featuring a maximum rated power of 570 hp @ 3,000 rpm, the C90 650 and the C13 825.
In the video, Andrea Gallo, FPT Industrial Marine Engines Platform Manager, explains the perks in choosing the new N67570 EVO (in its double version: 550 and 570 hp), including those regarding its capability to reduce noise and vibration and its environmental impact.
The N67 570 EVO brings together state-of-the-art Diesel technologies, such as second generation Electronic Common Rail and Waste-Gate water-cooled turbocharging. The N67 570 EVO is best-in-class for power density and stands among the best for torque density, allowing the best boat performance for fast planing and top speed. To ensure these top accomplishments, another important characteristic is its lightness.
Among the engines of the new line-up there is also the C90 650, from the renowned Cursor engine series. This marine engine has a displacement of 8.7 liters, with a 6-cylinder in-line configuration. It uses the electronically controlled Common Rail fuel injection system, with the rail integrated in the head cover. These features offer substantial benefits in terms of efficiency and low noise levels, allowing the C90 650 to combine outstanding performances and reduced fuel consumption.
Visitors can also delve into the C13 825. Its state-of-the-art technologies guarantee high injection pressure and adamant timing precision under any operating condition. This means a faster response at all engine speeds. The 12.9-liter high-performance version can reach 825 hp @ 2,400 rpm maximum power rating.
Do you want to stay updated on all the news?