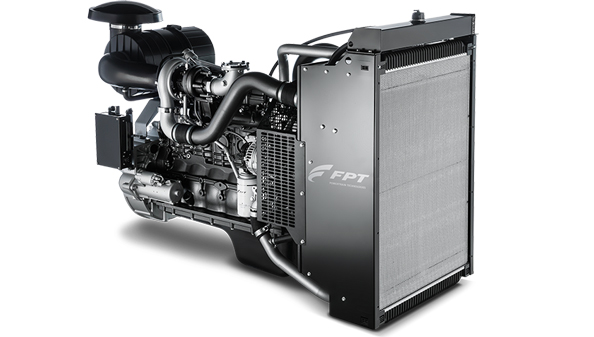 FPT INDUSTRIAL TAKES ITS NEW GENERATION ENGINES
FPT Industrial confirms again its global presence, in particular in Latin America. In the summer, the company participated in two major fairs in Brazil: FIEE – International Fair of Electric, Electronic Industry, Energy and Automation > – and FEACOOP – Coopercitrus Agribusiness Fair.

The first one, which was held in Sao Paulo from the 25th> to the 28th> July, is one of the most important events in the electric industry segment and FPT Industrial has showcased one of its several solutions in this field: the N45>, which is equipped by Himoinsa products. This engine allows low fuel consumption>, with an average consumption saving of 5% - compared to its major competitors - while providing, at the same time, a greater power. Another advantage of this solution is the low cost of maintenance. Currently, FPT Industrial has, only in the South American continent, more than 40 customers that produce power generators and that use its engines. Beside the N45, in fact, other FPT Industrial engines are the best solutions for this application: S8000, N67 > and the entire Cursor family.

From the 31st> July to the 3rd> August, instead, FPT Industrial was one of the main players at the FEACOOP, at New Holland Agriculture booth. Here, the company presented the new generation of the N67, from the renewed NEF family. This engine is produced in Sete Lagoas (Minais Gerais state) and it complies with the standard set by the MAR-I / Tier3 legislation, enforced in Brazil since January 2017, and in fact reduces emissions of pollutants up to 60%

. In other words, this engine avoids injecting about 1,000 tons of particulate matter and 12,000 tons of nitrogen oxides into the environment per every year. Marco Rangel>, FPT Industrial Latin America president, said: "Since 2015, FPT Industrial has continually invested in MAR-I / Tier3 solutions and engineering development to give customers a wider choice, always being careful to environmental issues and without having to give up the benefits".
Do you want to stay updated on all the news?