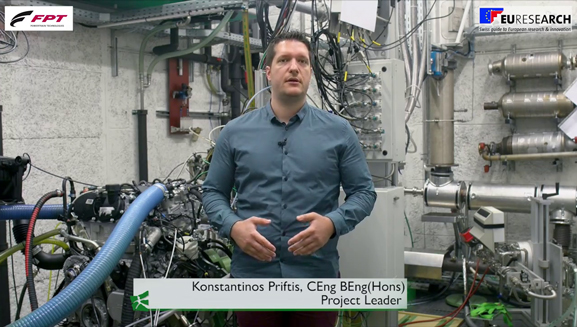 FPT INDUSTRIAL AND THE DIEPER PROJECT FOR IMPROVING ENGINE EFFICIENCY
FPT Industrial is one of the protagonists of Horizon 2020, the project of the European Union dedicated to Education, Research and Innovation. FPT Industrial is, in fact, partner in DiePer – Diesel efficiency improvement with Particulates and emission Reduction -, a three-years project which aims to apply advanced technologies for combustion and exhaust after-treatment to existing non-hybrid Diesel engines and to optimize a whole new generation of engines.

FPT Industrial is part of this mission with its R&D Center in Arbon, one of the seven plants where the company develops its products. Beside Switzerland, FPT Industrial is present with its Research and Developments factories all over the world: they are in Turin and Foggia (Italy), Fecamp (France), Burr-Ridge (United States), Belo Horizonte (Brazil) and Chongqing (China), thus covering all continents. Here, the technologies are customized to respond to any need and innovations are tested in specific areas: in Turin, for example, the 22.000 sqm Center features various Test Benches (Engine, Driveline, semi anechoic cells and a climatic-barometric chamber) and laboratories. Totally, FPT Industrial has over 100 test cells around the world at its disposal.

In this video, produced by the University of St. Gallen and Euresearch in Arbon, you can discover how an R&D center of a Worldwide forerunner in the field of technological innovation works.
Do you want to stay updated on all the news?