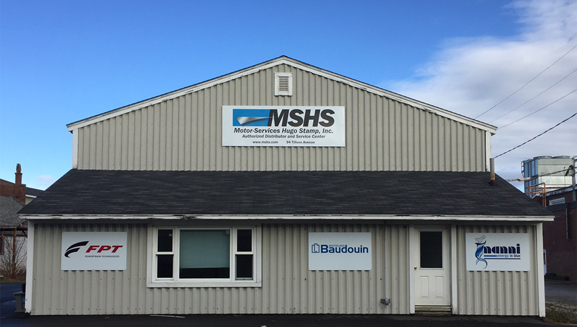 FPT NORTH AMERICA APPOINTS MSHS AS EXCLUSIVE MARINE DISTRIBUTOR
FPT North America is proud to announce an exclusive partnership with Motor Services Hugo Stamp, Inc. MSHS). The brand was already a partner in the FPT Industrial distribution since 2005, and over time it has always demonstrated exceptional sales and service capabilities, allowing the brand to reach new territories. In fact, MSHS is headquartered in Fort Lauderdale, FL, but has offices even in Louisiana, Maine, and Seattle, as well as a coast-to-coast dealer network. MSHS offers a complete range of FPT Marine inboard diesel engines, which are defined by best-in-class quality and top features, providing the most demanding applications for marine pleasure craft and commercial segments.

SAVE THE DATE
Our range of marine engines will be front and center at the 57th edition of the Genoa Boat Show, a unique opportunity to discover our renewed portfolio for marine applications, from the 21st to the 26th of September 2017.
Do you want to stay updated on all the news?