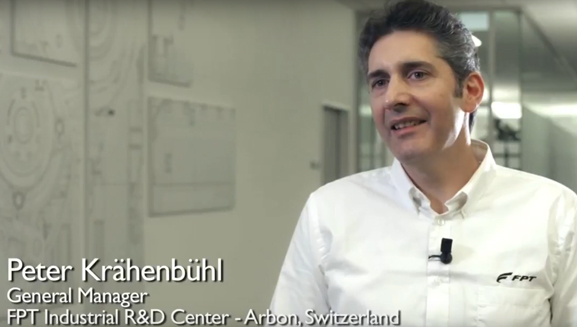 AT THE HEART OF HI-eSCR TECHNOLOGY
The shores of Lake Constance, in Switzerland, play host to where the latest powertrain technologies born. This is where the FPT Industrial's Arbon site is situated, a center of excellence in which engineers and scientists develop the solutions of tomorrow. FPT Industrial's HI-eSCR – High Efficiency Selective Catalytic Reduction – was invented and developed here. HI-eSCR is the first of its kind to achieve the latest emissions regulations without a diesel particulate filter, no Exhaust Gas Recirculation (EGR), no additional maintenance and no further oil deterioration due to EGR.

The webisode "Arbon: the birthplace of FPT Industrial's HI-eSCR technology" educates viewers on the latest evolution of this technology, which complies with Stage V emissions regulations: HI-eSCR2. It adds a particulate reduction function without any change in volume, the layout of the engine and the after-treatment system.

This latest webisode of CNH Industrial's "Behind the Wheel" web series takes you to FPT Industrial R&D Center in Arbon, Switzerland for a unique look at what it's like to keep up with innovation, working in a leading Company in the industry. Our guide is Peter Kraehenbuehl, Powertrain Innovation Manager at the Arbon R&D Center.
Do you want to stay updated on all the news?